CUX Partner Account
CUX allows creating Partner Accounts – a tailor-made solution for agencies, marketing and software houses or entrepreneurs with more than a one project/site/app.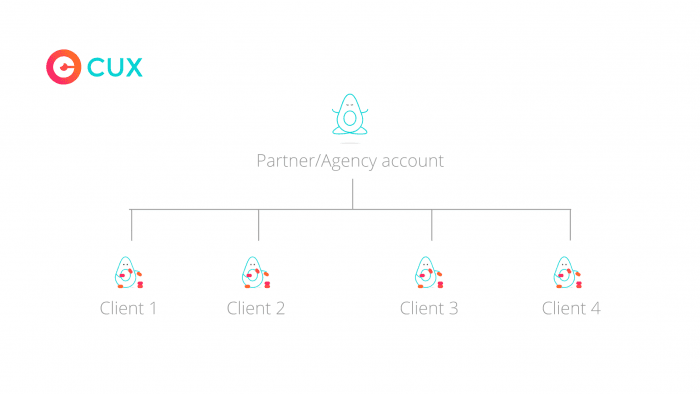 1. MAIN ACCOUNT
Partner Account enables creating unlimited client accounts managed by the main account with the possibility of adding client users to see and manage their data. The Partner Account owner can create subassemblies dedicated to specific projects – freely grant access to the tool to both your employees working on a given project and client's representatives.
Creating one managing Partner Account lets you keep control over multiple projects thanks to smart alerting system.
2. FLEXIBLE PAYMENT SYSTEM
Partners gain access to a billing system adapted to individual needs. You can either be the sole payer or enter various settlement entities. Every Partner Account is presented with a personalized pricing depending on the number of clients/projects.
3. DEDICATED SUPPORT
The partnership with CUX entails additional project and technical support from our team. By deciding on a Partner Account, you will get out-of-charge online consultation (onboarding), dedicated technical support at your convenience, one hour per month of technical expert consultation and Q&A.
Want to become CUX Partner? Let us know!