CUX Free Trial
With CUX free trial you can start making your analytics smarter, business stronger and users much happier right away. Our trial has no expiration date – the determinant here is the number of recordings.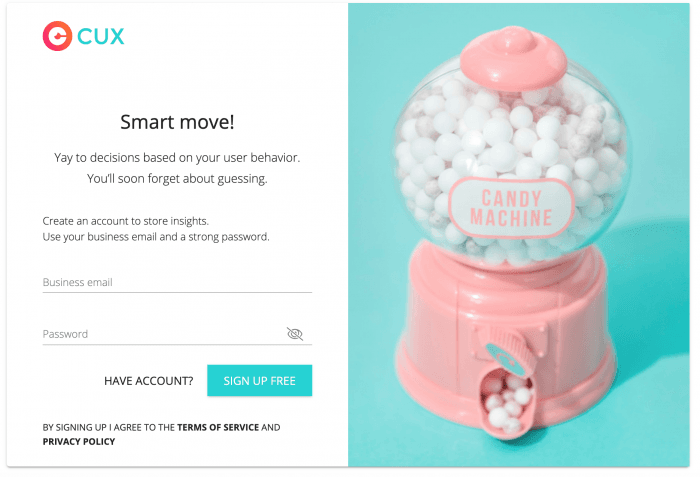 As part of the CUX free trial you'll gain access to 1 000 visit recordings that you can collect at your convenience. A thousand recordings are just the right amount allowing you to familiarize yourself with all the tool's functionalities and mechanisms for building conversion funnels or setting up your analytical business goals.
The trail contains ALL functionalities of our tool available on paid subscription. It allows you to observe how the collected data sample affects the Experience Metrics, your users' frustration and your conversion level. But be careful – the trial will only increase your appetite for more data-driven insights! 😉
If you're wondering whether to go full speed with your analytics rather than sampling data on a free trial, contact us for a free demo.