Make your website irresistible
Digital products' optimization is a never-ending story.
Changes in forms, more convincing CTAs, redesigning single product pages, realigning graphics order, facilitating the customer journey... The key to success is to
understand your customers' expectations!
How to track ​user frustration in CUX?
1. Experience Metrics
CUX's algorithm recognize users' behavioral patterns on your site. It then breaks them down into specific frustrations that can cause conversion drops. They are the most commonly effects of bugs, errors, or design flaws.

2. Visits recordings
You can filter visit recordings by specific frustrations like rage clicks, rage key presses, chaotic movement, or refreshing. This way, you will find places on the site that may cause the customers to drop out.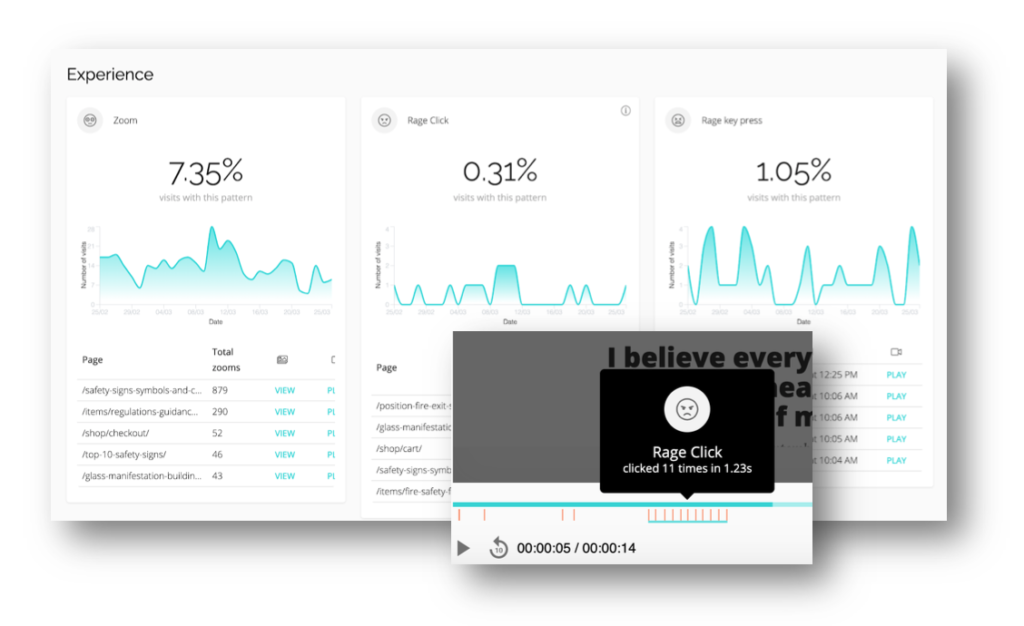 3. Heatmaps
CUX auto-captures events on your site and generates heatmaps showing your customers actions. You can filter each pages' heatmap by a given Experience Metrics to immediately spot users' pain points.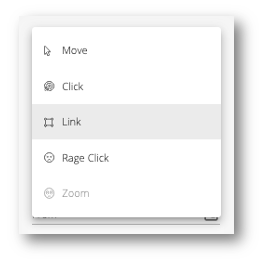 Why you should track customer behaviors?
Understand and better engage your customers to
lead more revenue for your business.
Adjust your product, marketing, and support to
guide more users to convert and return.
Translate data into
useful insights about your customers.
Eliminate behaviors that lead to churn.
Who can benefit from Product Analytics?
Sales teams
qualitative answers to questions about buyer intent, abandoned carts, and real customer journey.
Marketing departments
campaigns' behavioral analytics with quick wins & optimization opportunities.
Product developers
immediate bottlenecks finding, and testing of implementations.
Content experts
knowledge about which content drives the most users' interest.