But before you dive into the world of conversion rate optimization tools, there is one important question you need to answer. What exactly is conversion, how to measure it, and why should you use external optimization tools for its improvement?
What is the page conversion rate?
Simply put, the conversion rate is the ratio of all visits to your site to those that reached a goal (conversion). However, please note that the conversion rate calculation may vary depending on the tool, metric, or method you are using. You can count the conversion as a whole, or take into account only the first conversion for a given user. You can treat users as unique (UU), real (RU), or describe them as the number of sessions on the website.

Conversion rate formula
It is customary to think of conversion – especially eCommerce conversion rate – as a single event. For example, information about the payment after the purchase. It is true, however, that we can treat many different events as a conversion: form filling, browsing through several subpages, subscribing to the newsletter, etc. Therefore, each – even the smallest – conversion rate optimization may translate into higher revenue. And it doesn't necessarily mean sale.
Goal Conversion Rate vs. eCommerce Conversion Rate
If you use Google Analytics, you know perfectly well that conversions can be measured twofold: as goals achieved or using the e-commerce module. In both ways, we define eCommerce Conversion Rate as the number of transactions divided by the total number of sessions. But at the same time, you should remember that transactions may be recorded by the GA more than once per session (unlike in the case of measuring goals)!

eCommerce conversion rate formula
Do me this favour and imagine that a customer visits your website 10 times. During visit no.2 (s)he bought one item, and during visit no.5 three items. So you sold four items in total. The GA conversion factor will look like this:
**eCommerce Conversion Rate** (Total Transactions / Sessions) = 4/10 = 40% **Goal conversion rate **(transactions per session / number of sessions) = 2/10 = 20%
How does conversion optimization software work?
In addition to measuring the goals' achievement, conversion rate optimization tools focus, among others, on funnel analysis. In this case, the best solution is to conduct your research with a top-down approach.
Using website conversion optimization software, map the customer journey. Find out where the greatest conversion drops occur. Modify the path accordingly to eliminate customer outflow on each step. Then refine your analysis to a critical point again. And round and round you go!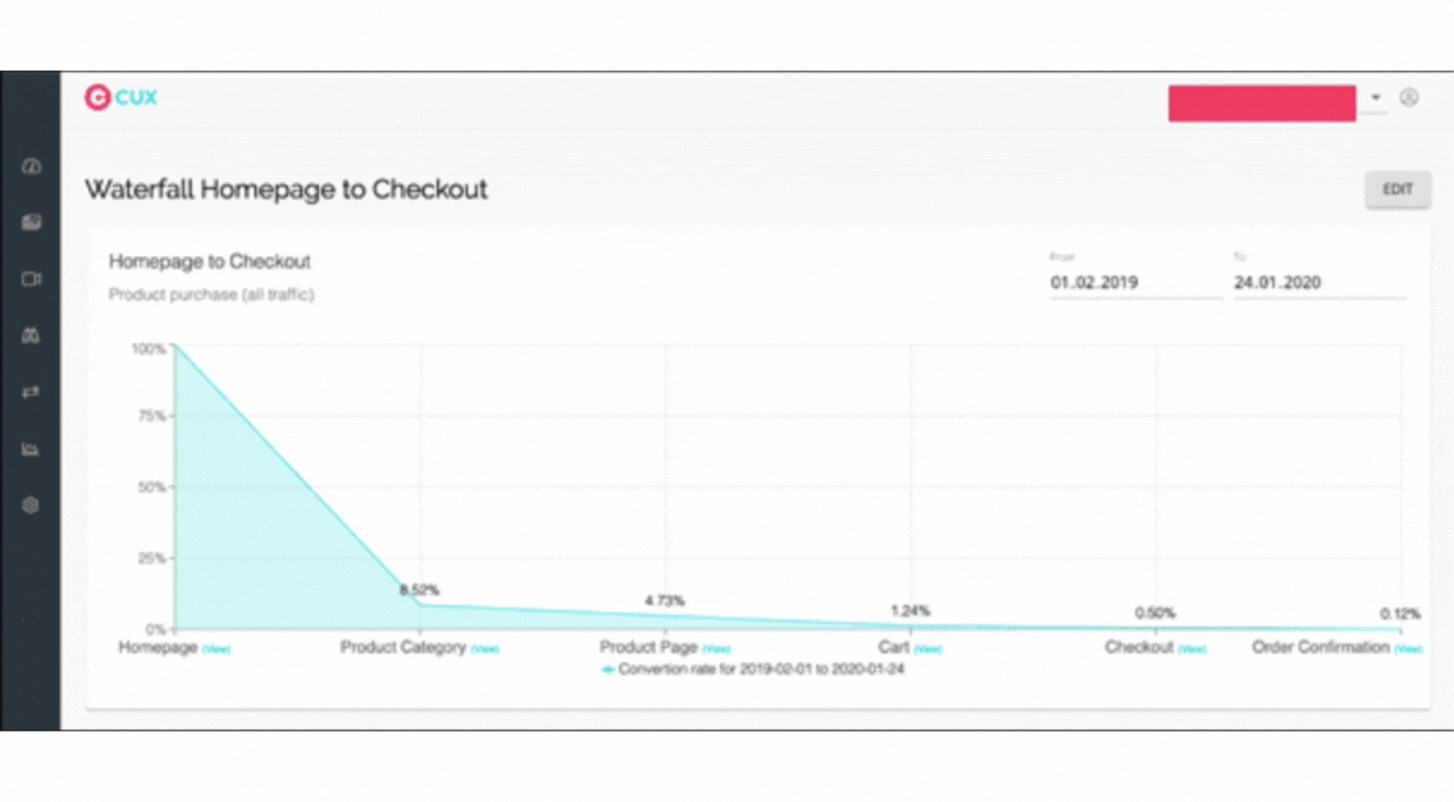 eCommerce conversion rate optimization tools will help you map your customer journey. Start with the big picture (from the main page to the checkout). Then narrow the path to the place of the biggest conversion rate drop. Finally, examine the narrowest clip of the customer journey (from the cart to the checkout).
To be sure what exactly failed on a journey to conversion and to find solutions tailored to the target group's needs, conversion optimization tools provide recordings of user behavior. They allow you to find out what exactly was the obstacle for your customers. Instead of reading the tea leaves, you will introduce conversion optimization ideally suited to the needs of your target group.
Conversion rate optimization tools
Conversion rate optimization tools (or CRO tools) gather data and insights about your website in order to better understand users' behavior. Defining behavioral patterns helps you to identify places that may need your attention. CRO tools point out what changes to your website you can introduce in order to increase conversion rates.
CUX
Starting Price: Free Trial
As a conversion rate optimization tool, CUX focuses exclusively on data relevant to your business goal. This means that the tool allows you to save time on pointless analytics, and concentrate on implementations that improve your revenue.
With heatmaps, Conversion Waterfalls, Experience Metrics (behavioral patterns of users), and pre-selected visit recordings you'll be able to immediately spot customers' pain points and introduce quick wins to optimize conversion. Learn more about Google Analytics alternative.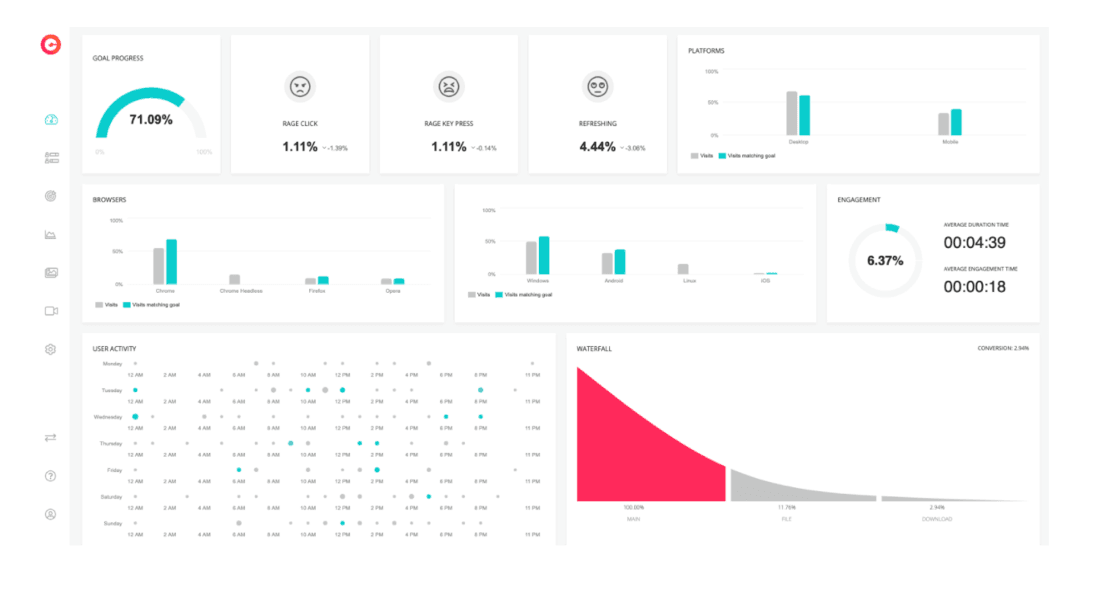 Google Analytics
Starting Price: Free
No need for introductions: Google is a well-known conversion optimization software. The tool focuses on researching the most popular (and valuable) keywords, users' devices, their demographics, engagement time, your page's bounce rates, and more. Unfortunately, as great as GA is for quantitative analysis, it won't help you reason specific users' behaviors. What's more, you cannot match visits to a given email or contact (at least not without proper integration...).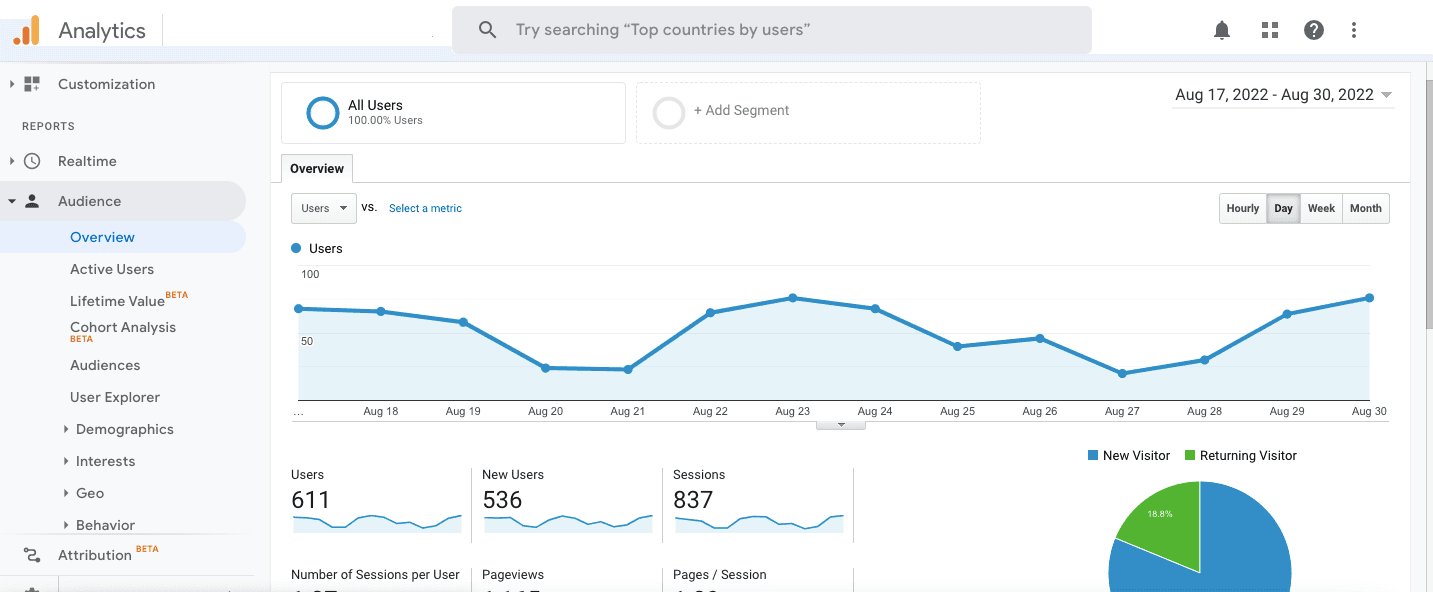 Hubspot
Starting Price: Free
Hubspot is a great tool for gathering insights about behaviors of contacts in your database. It also allows you to analyze the sales funnel and asses prospects' potential. You can easily integrate marketing automation with HubSpot CRM.
Remember: if you want to use HubSpot as your conversion optimization software, you need to know that not all features are available as part of a free account!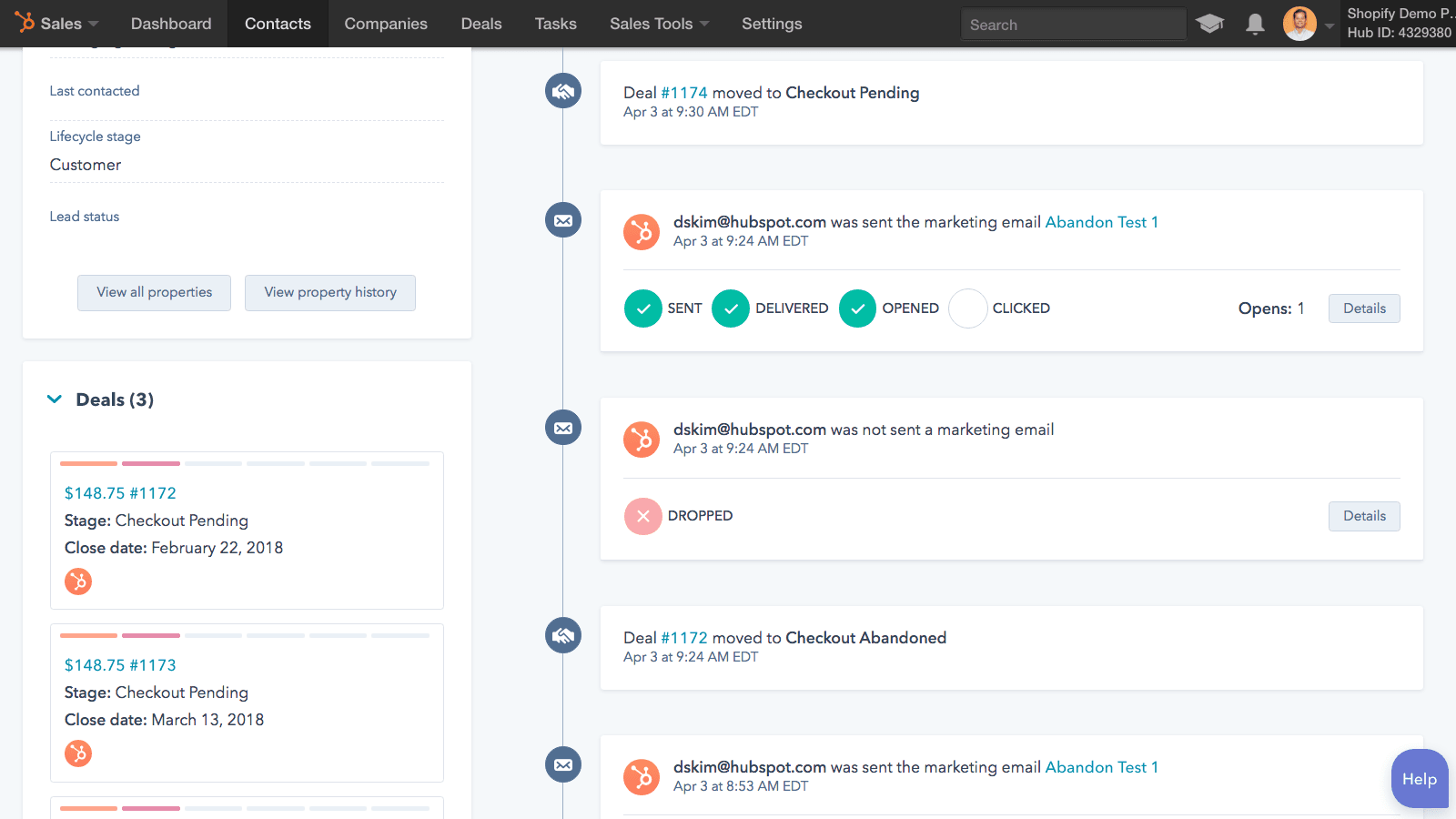 Crazy Egg
Starting Price: $29/month
Crazy Egg helps you optimize conversion rates with heatmaps and click tracking. The CRO tool also allows A/B testing and clicks segmentation. You can use Crazy Egg to graphically view customers' behaviors, check links' effectiveness, or test optimization implementations.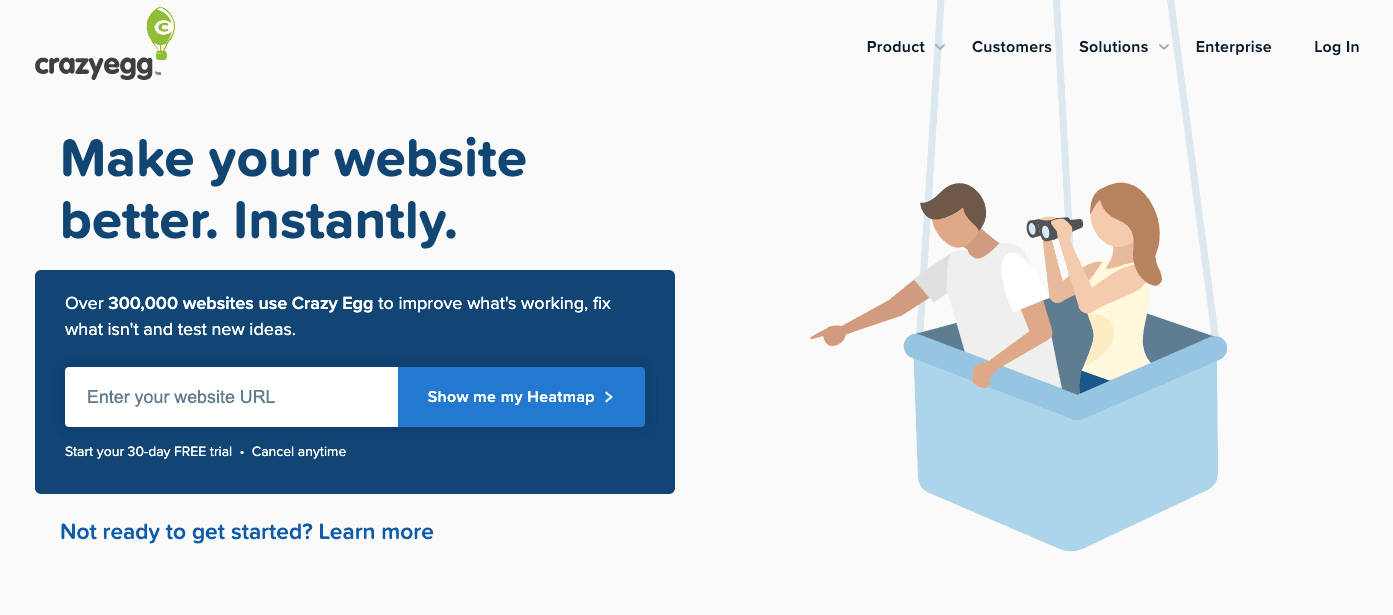 Lucky Orange
Starting Price: 7-day Free Trial
Lucky Orange allows you to optimize conversion rates by analyzing user behaviors. You can use, among others, dynamic heatmaps or surveys. As a CRO software, Lucky Orange, may help you track different behaviors, capture customer experience and find eCommerce bottlenecks.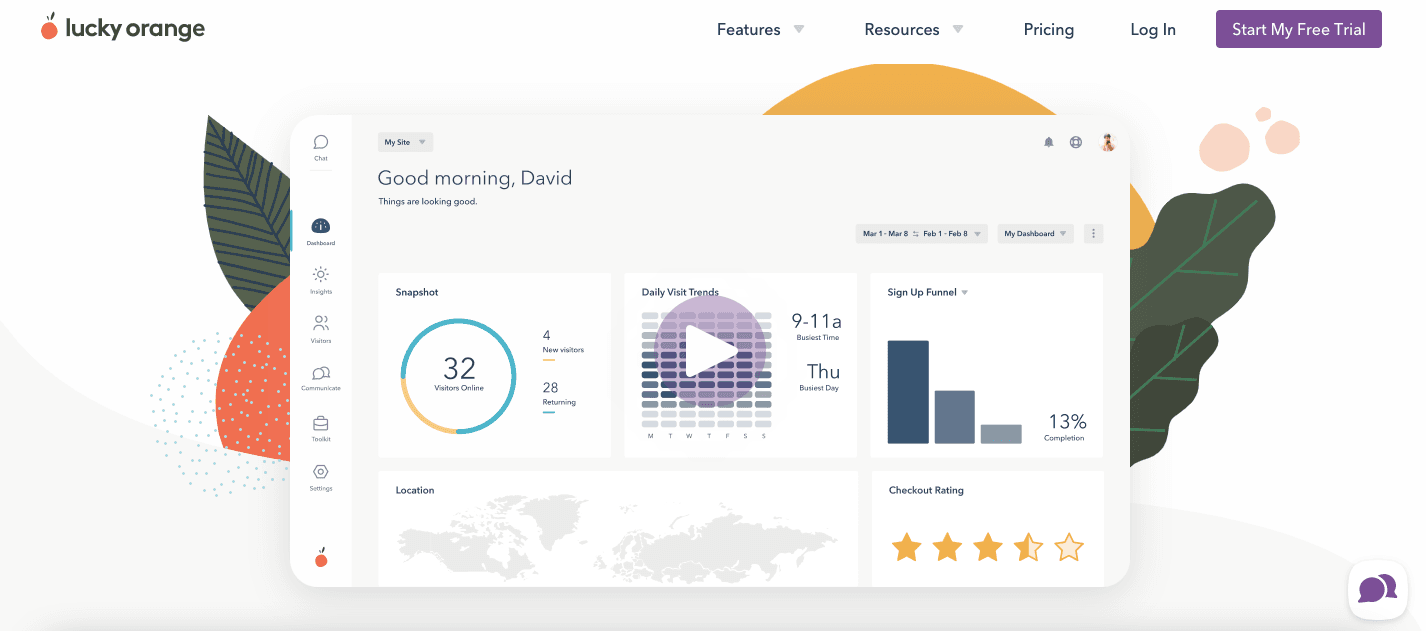 Hotjar
Starting Price: Free
Like Lucky Orange and Crazy Egg, Hotjar presents users' actions on the website with heatmaps and screen recordings. Bear in mind, that while this CRO software offers a free account, it's pretty limited. The more advanced pricing models start at $39 a month and offer additional features like data segmentation, polls, tracking individual users, etc.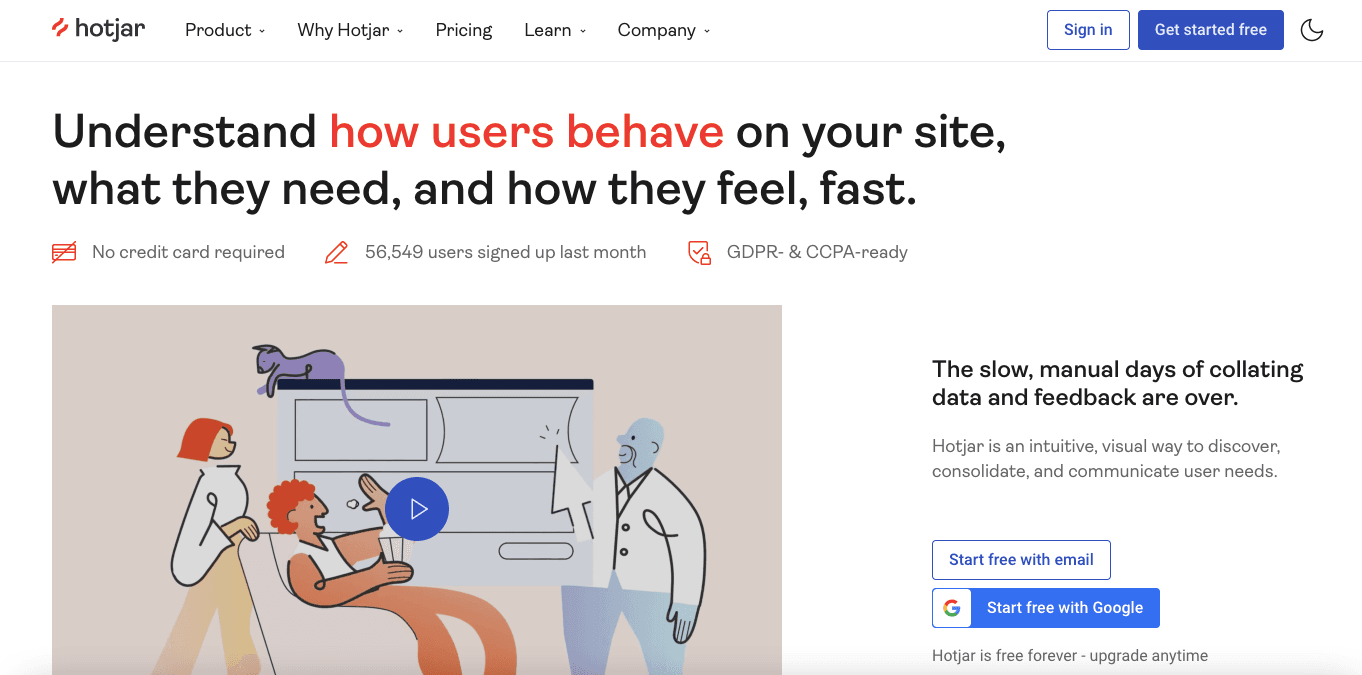 How to increase conversion rate with CRO tools?
The conversion rate depends largely on the quality of the traffic. Therefore, the first step in increasing your conversion rates should be to eliminate low-quality traffic on your website. As you already know, website conversion rate optimization tools will help you do this.
Firstly, focus on getting to know and keeping up with your own target group. This is not a category given to you once and for all! Tools for observing users' behaviors, recreating their journeys from different traffic sources, and comparing successful visits with those that did not convert will help you do that.
Increasing the conversion rate with the use of dedicated software is an activity on many fronts. Therefore, different procedures will work for different types of businesses. The activities aimed at increasing the eCommerce, B2B, or SaaS conversion rates will slightly differ. However, the basics include website optimization, UX, SEO, building trust, and content marketing.