What is a digital customer journey?
A customer journey is the path an individual follows, which ultimately leads them to purchasing your products or services. Customer journey mapping is an integral part of working with Customer Experience and customer data analytics.
What is a digital customer experience?
Customer Experience encompassess all interactions a customer has with your eCommerce across their customer journey, and the feelings those interactions evoke.
By applying customer experiences onto the customer journey, you create the customer experience.
Why is customer experience and customer journey mapping important?
More often than not, we think that we know what the customer journey map looks like. More or less. Turns out, it's usually less.
The thing about developing well-optimized customer experience and customer journey maps is that you cannot just sit down and imagine what they look like. In order to ensure that your customers convert quickly and easily, you must know what steps they take before successfully converting.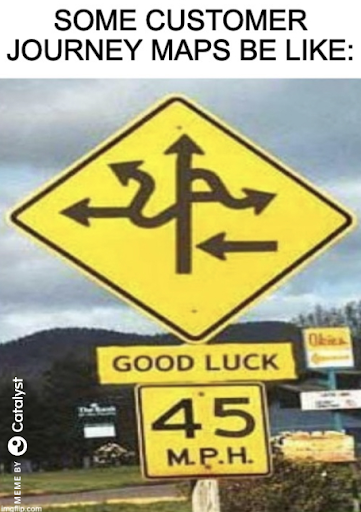 And even once you finally map out the most representative customer journey for your website, you can also analyze its effectiveness and potential for improvement.
This is where digital customer journey and experience mapping tools come in.
Which customer experience and customer journey mapping tool should you choose?
Although there are many tools that satisfy the basic requirements for mapping the customer journey, there is only one that will get the job done pronto and top notch – cux.io. CUX is an UX and Analytics Automation tool that provides you with the most accurate and robust representation of your customers' digital experience and journey on your website.
Use CUX's Goals to determine the conversion paths
You can't map the customer journey without understanding how customers convert, so first you need to set up a Goal. CUX's Goals analyze the visits that lead to customers converting, regardless of what path they take.
Once you analyze the converting visits, you will be able to determine different paths your customers take, and based on that, map accurate customer journeys.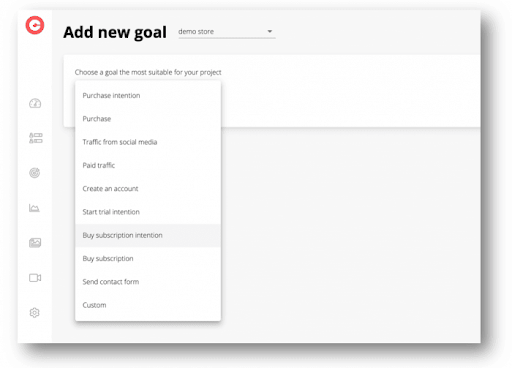 Map the customer journey with Conversion Waterfalls
CUX's Conversion Waterfalls are your best friend in creating a detailed customer journey for your website. With this tool, you can easily reflect the different journeys your customers take to convert. CUX's Conversion Waterfalls represent your customer journey maps. They consist of steps that mirror your user actions on the site, leading to conversions; form submissions, account registration, product purchase, etc.
Customer Experience mapping with CUX
Once you have successfully mapped out the customer journey with CUX's Conversion Waterfalls, it's time to get down to the nitty-gritty: pain-points, quick wins, and optimization opportunities.
With the Conversion Waterfalls showing you exactly where the biggest customer drops occur in the customer journey, you can zoom in on the culprits behind their frustrations. CUX's Visit Recordings will help you with that.
Visit Recordings
When looking at your Conversion Waterfall, you can see a list of visit recordings alongside each stage of the funnel. By analyzing the progression of your customer's visit, you gain an invaluable insight into the factors that affect their ability to enter the next stage of the customer journey.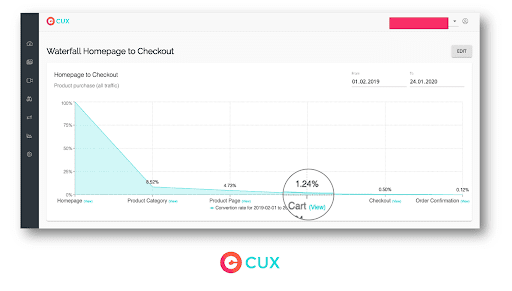 Alt: A graphic showing CUX's Conversion Waterfall. By analyzing the replays of your customers' visits, you will notice similarities and patterns in the visits that did not convert.
Some of the most common behavioral patterns you will notice include:
Zooming – this happens on mobile devices, usually when text or images are too small for the user to view comfortably.
Rage clicks and rage presses – they show where visitors get frustrated when interacting with your website.
Chaotic movements – these occur when your customers are confused by your website.
Refreshing – caused by page load errors and display issues.
These behaviors make up your customer experience map at each stage of the customer journey. Eliminating the causes of these behaviors will instantly improve the effectiveness of your funnel, which will result in perfecting the customer experience and allowing the customers to smoothly progress through their journey.
Test run
If you are still not sure if CUX is a customer journey mapping software for your business or eCommerce – take it on a test run and rid yourself of any doubts! You can request a demo or start a free trial of CUX with just one click, so click away!