Map the REAL customer journey
Analyzing segments of the customer journey is like betting on a World Cup winner without knowing anything about the competing teams. CUX analysis is based on users' visits (rather than individual sessions), thus giving you
the complete picture of users' behaviors.
How to map Customer Journey in CUX?
1. Set up a Goal and check user's behavior
Goal shows you all visits that led to conversions, regardless of the steps users have taken. Their observation allows you to build REAL customer journeys.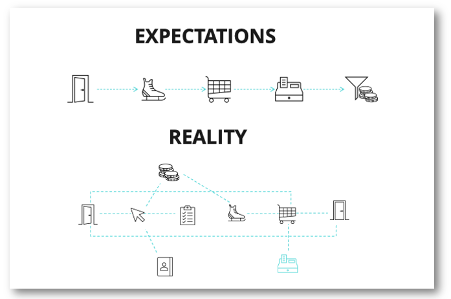 2. Create Conversion Waterfalls
Based on user behavior, create Conversion Waterfalls – a graphical representation of any sequence of steps visitors perform on your site. Remember that the order of the steps matter.

3. Add Conversion Waterfall steps
You can build simple or complex Conversion Waterfalls with more steps. You can select ready-made Waterfall events, use xPaths or classes to set up your steps.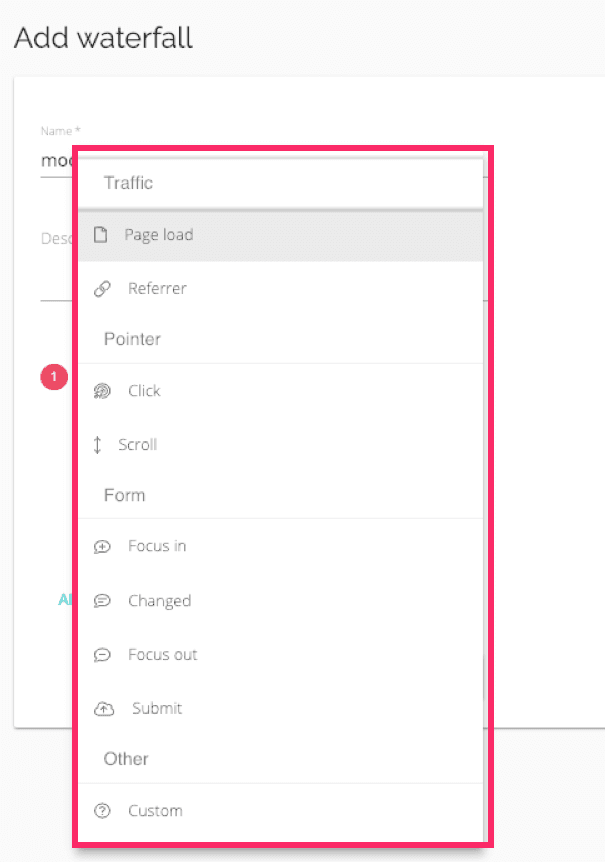 4. Understand conversion drops
At each stage of the conversion funnel, you'll see a list of recordings. Examine those visits to see behaviors of the users who dropped out of the funnel, and make necessary improvements on the customer journey accordingly.

Why you should analyze the Customer Journey?
Get immediate insight into your site condition
and spot the most common customer journey mistakes.
Make improvements that will
increase overall conversion of the funnel
, not only of its last steps.
Get to
know the REAL customer's perspective
and point of view.