What is website usability
To put it simply, website usability defines the ease of use of a particular website to achieve specific goals. Website usability encompasses five principles: Availability, clarity, credibility, recognition, and relevance.
Website availability
It defines how easy it is to access your website. Choosing a quality web hosting platform and ensuring your website is responsive on different devices is key to making your website easily available to all users.
Website clarity
This principle is all about making sure your website is as easy to navigate as possible. When the visitor comes to your website, they come with a goal in mind, and it's in your best interest to make sure they achieve them as quickly and easily as possible. Any confusion your website's design creates will result in the visitor becoming frustrated, and inevitably, leaving.
Website recognition
Users need a few seconds to assess the website before they can interact with it. Having a distinctive website may seem like a good idea, but if the website design derives too much from what the users see as the norm, it may confuse them. For your website to be optimized for usability, aim for the learning curve of your site to be as short as possible.
Website relevance
Relevance is perhaps the most complex issue in usability because it describes whether the content that your customers see on your site is engaging. Creating engaging content involves carefully defining your target audience, determining what they want and meeting their needs as clearly as possible.
Website credibility
Evoking trust in your users is arguably the most important element of website usability. Even if all the previous principles are ensured, if the user doesn't deem your site as trustworthy, nothing else will matter to them.
Website usability testing
Usability testing is one of the most significant aspects of developing a website. With the progress of the internet, the internet users have become good at telling a quality website apart from a website that just doesn't match their basic expectations, and they can do it at a glance.
Common issues in website usability are:
poor design,
confusing layout,
non-interactive elements
slow loading time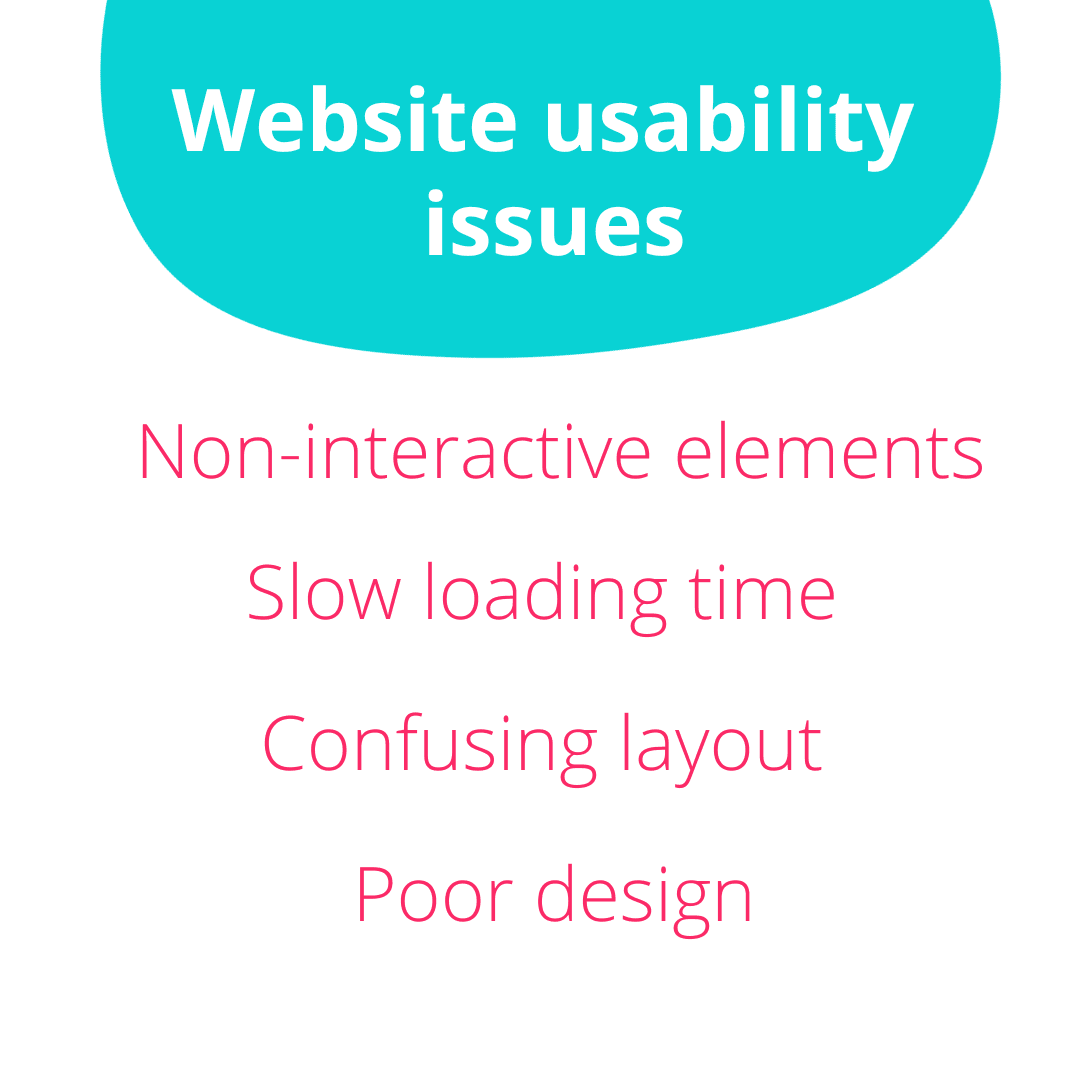 All of these factors will make the user drop out of your site, raking your bounce rate up and striping you of a potential conversion. So what can you do to prevent this from happening?
What is website usability testing
Website usability testing is used to evaluate your website's functionality, to ensure that users find it clear, credible, and easy to use. There is no one way of performing a website usability testing evaluation, of course.
If A/B testing, or scenario play out is not something you are willing to spend your time on, you can make use of more effective and time-efficient methods, like using website usability testing tools.
Usability Testing Tool: CUX
CUX will help you in making sure that your website is received by your visitors and users with the same love and excitement you have for it. Let's start with the basics.
CUX is an UX & Analytics automation software which recognizes, detects and defines the behavioral patterns of your users, and translates them into UX insights. CUX can be used as an all-in-one website usability testing tool, as it provides you with a set of useful features.
Heatmaps
With CUX's heatmaps, you can easily see the most significant actions your users take on your website. By combining data from the heatmaps with Rage-clicks, you may realize that an element on your website lacks accessibility, making your users frustrated when trying to navigate the site.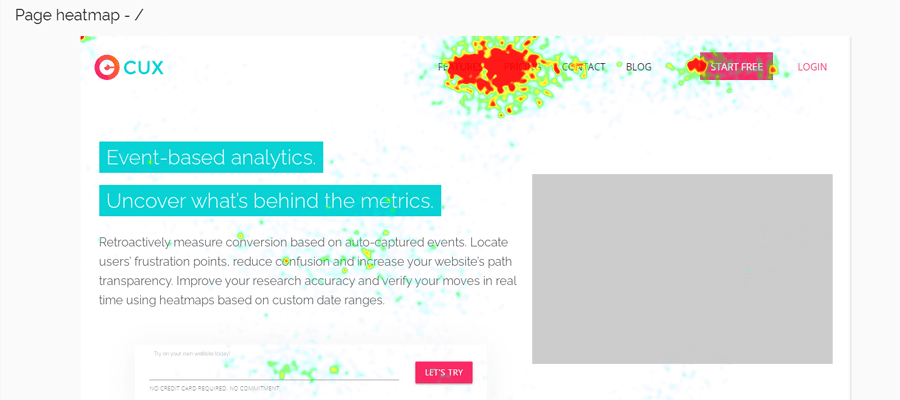 All device observation
You obviously know this, but your website must be usable and responsive on all devices available to your users. Thankfully, CUX is capable of monitoring user interactions on mobile devices as well, giving you insight into mobile-specific behaviors like zooming in or out, which indicates issues with website readability.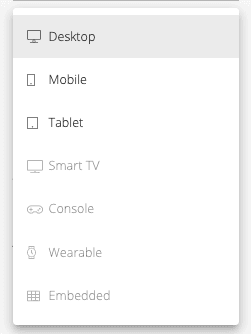 Pre-analysis and smart alerts
With CUX you can easily set personalized alerts, where you will be notified about the users' experiences and behaviors, saving precious time on not having to perform single-handed visits' analysis.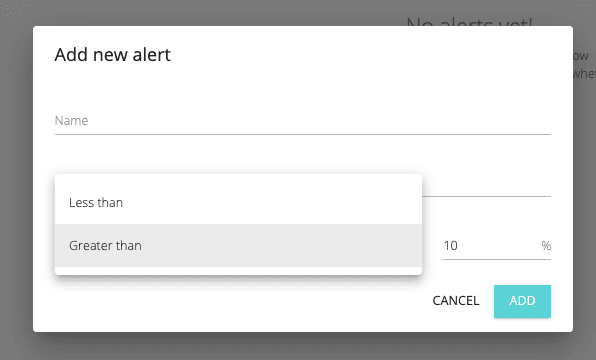 Why you need website usability testing software
Website usability has a huge impact on whether your user will convert, or leave and never to be seen again. With CUX, you will easily spot the mishaps in your website's usability.