Spot missed opportunities for conversion
Your biggest competition is not other companies, but your customers' problems. So, remember that
conversion optimization should not only focus on the last steps of the sales funnel
. For improvements to make sense, you need to take a few steps back and
look at the entire customer journey
– from marketing communication to interactions with a product.
How to increase conversion with CUX?
1. Build Conversion Waterfalls
Event-based Waterfalls (or funnels if you will) help to spot places that distract users' attention or are the reason they didn't move to the next step on the path.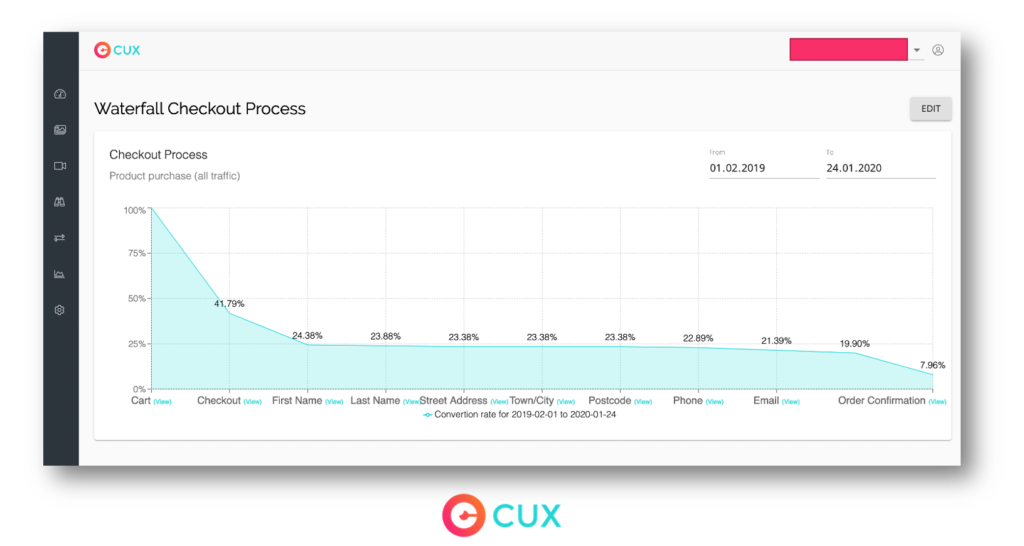 2. Analyze heatmaps
Heatmaps show you high-activity areas that should be highlighted, non-clickable elements that should be links, most engaging page elements, or even distractions that should be deleted in order to increase conversion.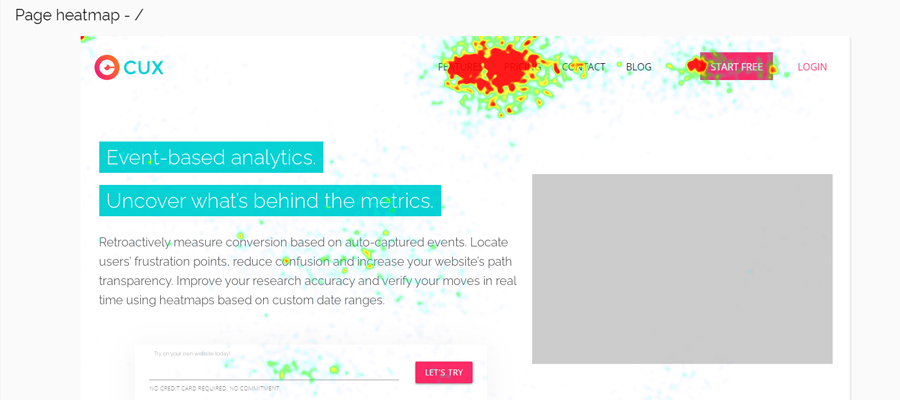 3. Track Goals metrics
What's great about Goals is the fact that they pre-select data for you. Meaning, that you only focus on insights that matter to your business. Build your Goals to track conversions and immediately spot bottlenecks along the way.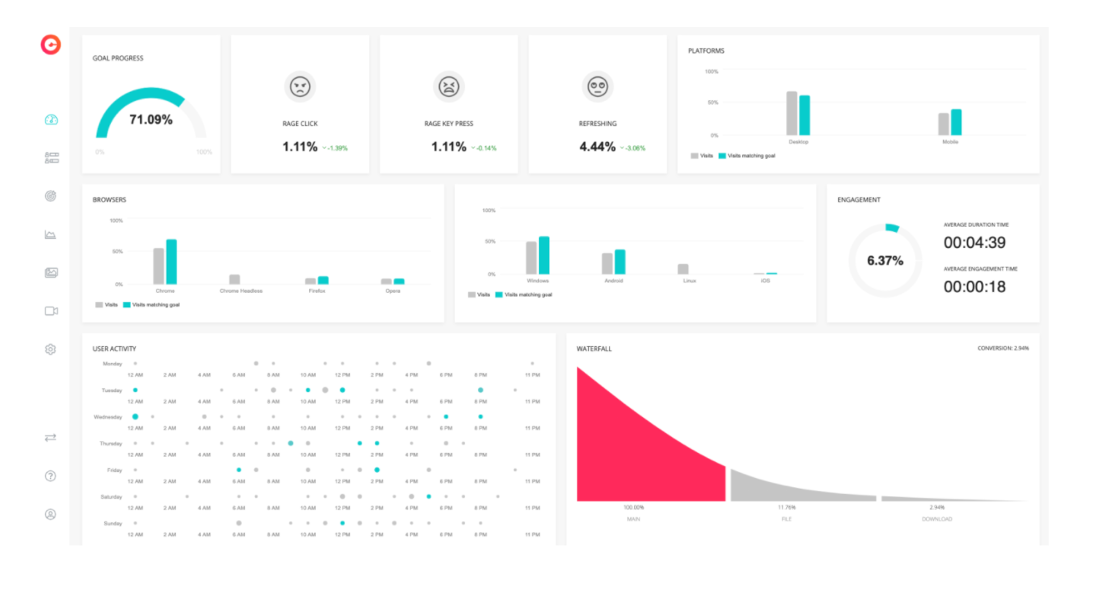 4. Use alerts to pick up changes
Set up any number of alerts regarding your Goals progress and get alerted any time a conversion will need your special attention. No need to waste your precious time!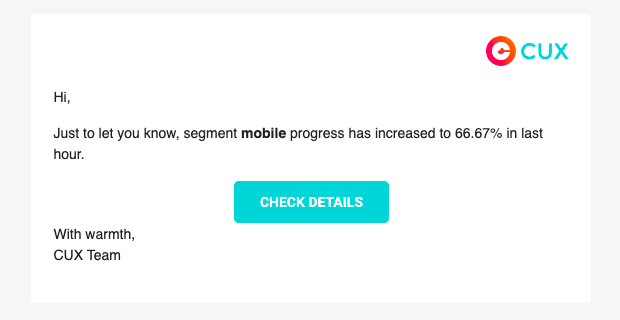 Benefits of Conversion Optimization with CUX:
Save time
on manual analytics.
Focus only on the
data relevant to your business.
Find
quick wins and optimization opportunities
faster.
Spot users' problems and frustrations
in the most important places on the website
Get alerted
every time your project needs attention.
Our clients managed to:
3x increase conversion
due to data-personalized marketing campaigns
save up to 5x time
on analysis processes
find user pain points
in just 2 minutes!