Get to know your customers
CUX is the first UX & Analytics Automation tool that helps digital products, especially e-commerce,
eliminate problems that may cause drops in conversion
. Thanks to the combination of qualitative and quantitative data, the use of neuromarketing, and behavioral analysis, it allows you to
find bottlenecks and users' pain points almost immediately
and match them with appropriate solutions. Even in a few minutes!
User behavior analytics in CUX - how to start?
1. Implement the code and enable integrations
To start using CUX, it is enough to implement our tracking code on your website. This can be done by integrating CUX with Google Tag Manager or Google Analytics. CUX auto-captures all events on pages, so you do not need IT support to set technical parameters.

2. Set Goals
Unlike the competition, CUX focuses primarily on the data in the context of your business goal. The tool selects only the data and the visit recordings that will be important for increasing the conversion or preventing its decrease.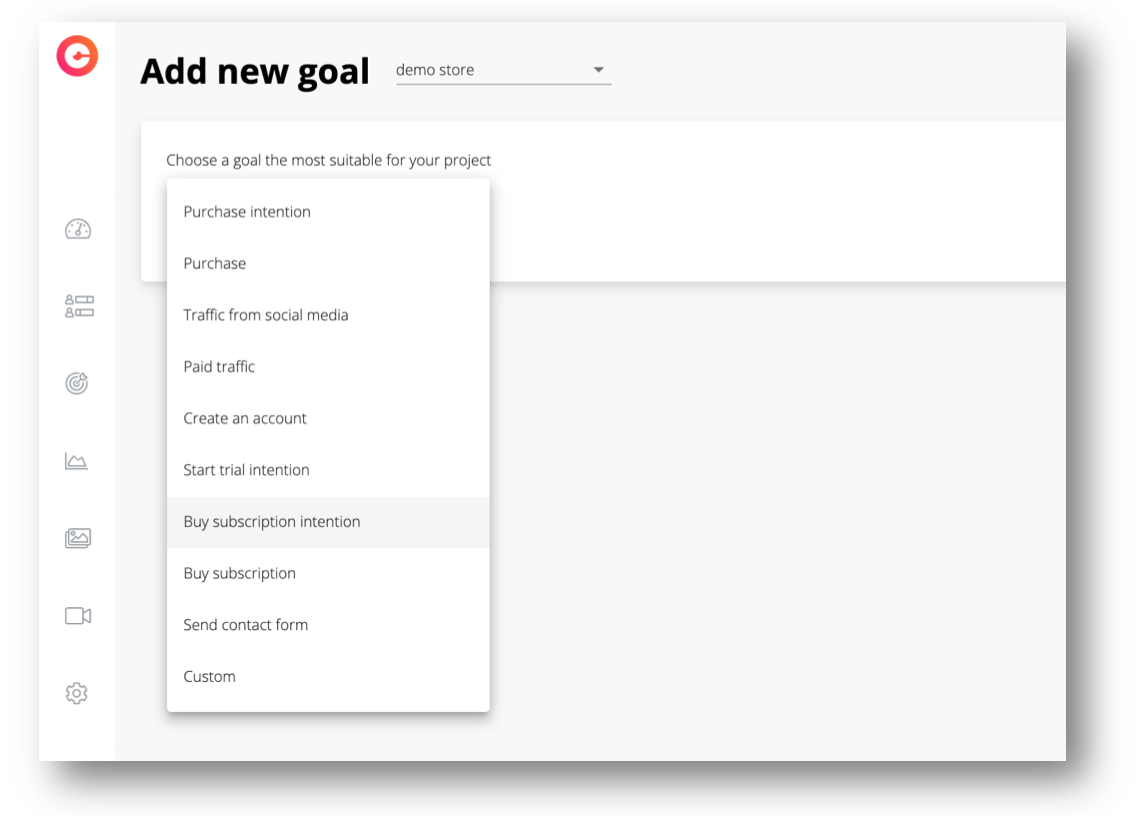 3. Mapp the customer journey (Conversion Waterfall)
CUX allows you to analyze extensive conversion funnels based on any event. Watch the visits, and create funnels for that particular fragment on the page. The order of steps you set in Conversion Waterfall matters!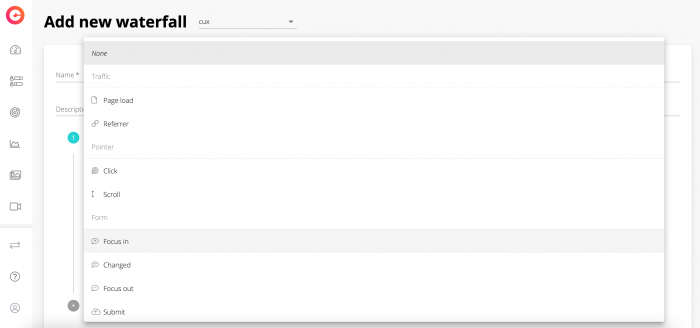 4. Track users' frustrations (Experience Metrics)
The CUX algorithm detects and defines user behavior that may inhibit conversion. Experience Metrics allows you to spot places that cause frustration and make customers drop off conversion funnels.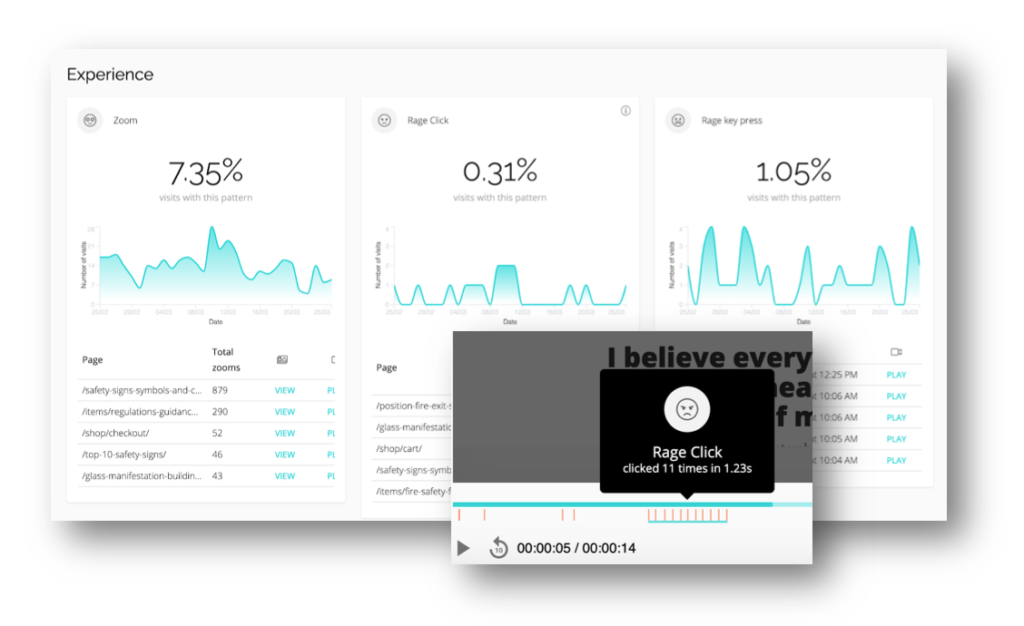 5. Analyze users' behavior (Recordings + Heatmaps)
Visit recordings and heatmaps will allow you to visualize the customer experience. You will see places that cause frustration, find room for optimization, check the effectiveness of paid campaigns, etc.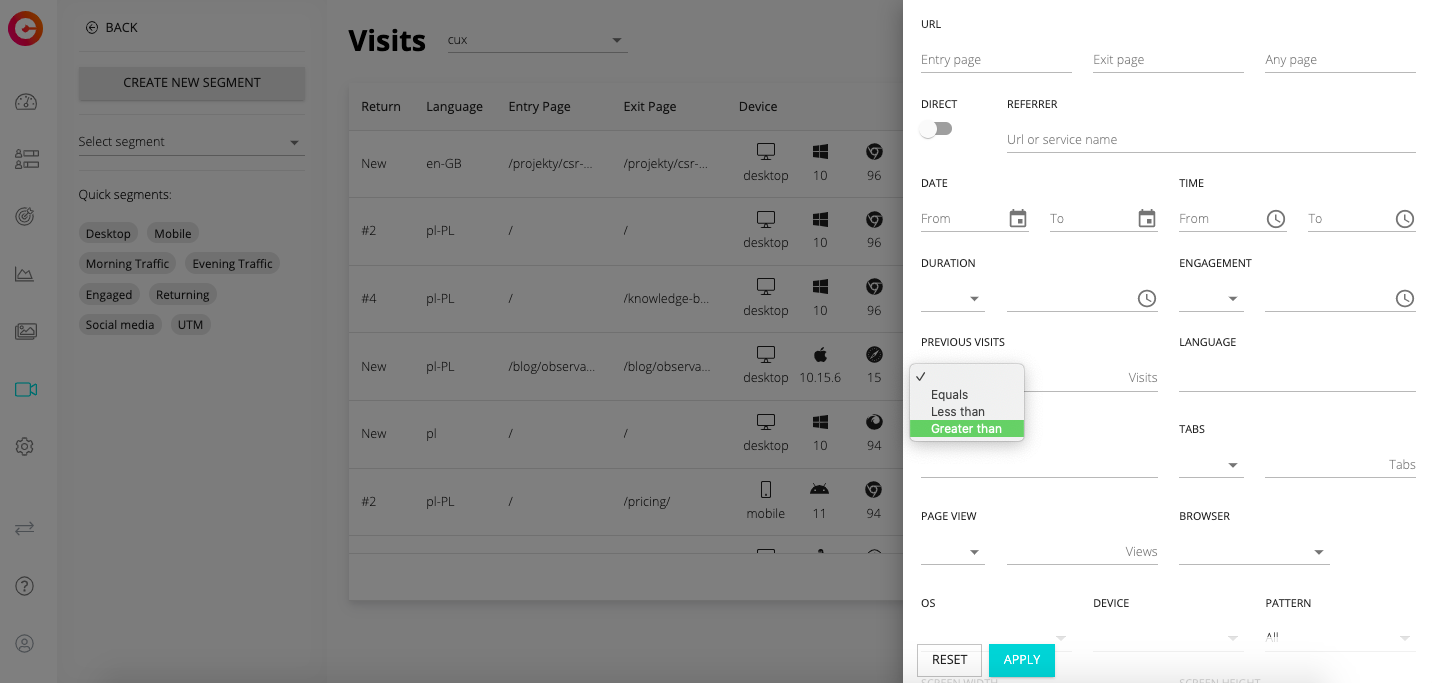 How can User Behavior Analytics benefit your business?
An effortless and quick finding of users' pain points leads to
efficient quick wins implementations
.
Real customer data makes
personalization easier and more precise
.
Analytics based on 1st party data make your company
cookieless-future ready
.
Companies using User Behavior Analytics: