Comparison of A/B testing tools
Unless you have a crystal ball, you probably can't predict whether or not the new campaign you are launching or the new page you are building will satisfy your customers' taste.
What you can do is test different versions of your web page, to see which one brings higher conversions. Let's take a look at how you can achieve that with the help of A/B testing and customer feedback tools.
What is A/B testing
A/B test, also called the split test, is used to compare two versions of a website and is an indispensable method of creating a positive customer experience.
The purpose of this comparison is to choose the better version, i.e. the one that generates a higher conversion rate.
It is worth mentioning that A/B testing involves studying user behavior, likes, preferences and pain points.
What it all boils down to is, when you are designing your web page, you need to do it in a way that meets the expectations of your users, and leads to greater customer success.
How does A/B testing work
A/B testing entails creating two different versions of the test subject (a website, an online marketing campaign, a pop-up), gathering customer feedback on both versions, and comparing the success rate of one against the other.
Let's have a look at an example of how you can perform an A/B test:
Let's assume you are creating an eCommerce website. Your product is hand-made jewelry, and your target customers are women between the ages of 20 and 40.
Your research suggests that this group is most susceptible to two colors: warm orange and deep pink.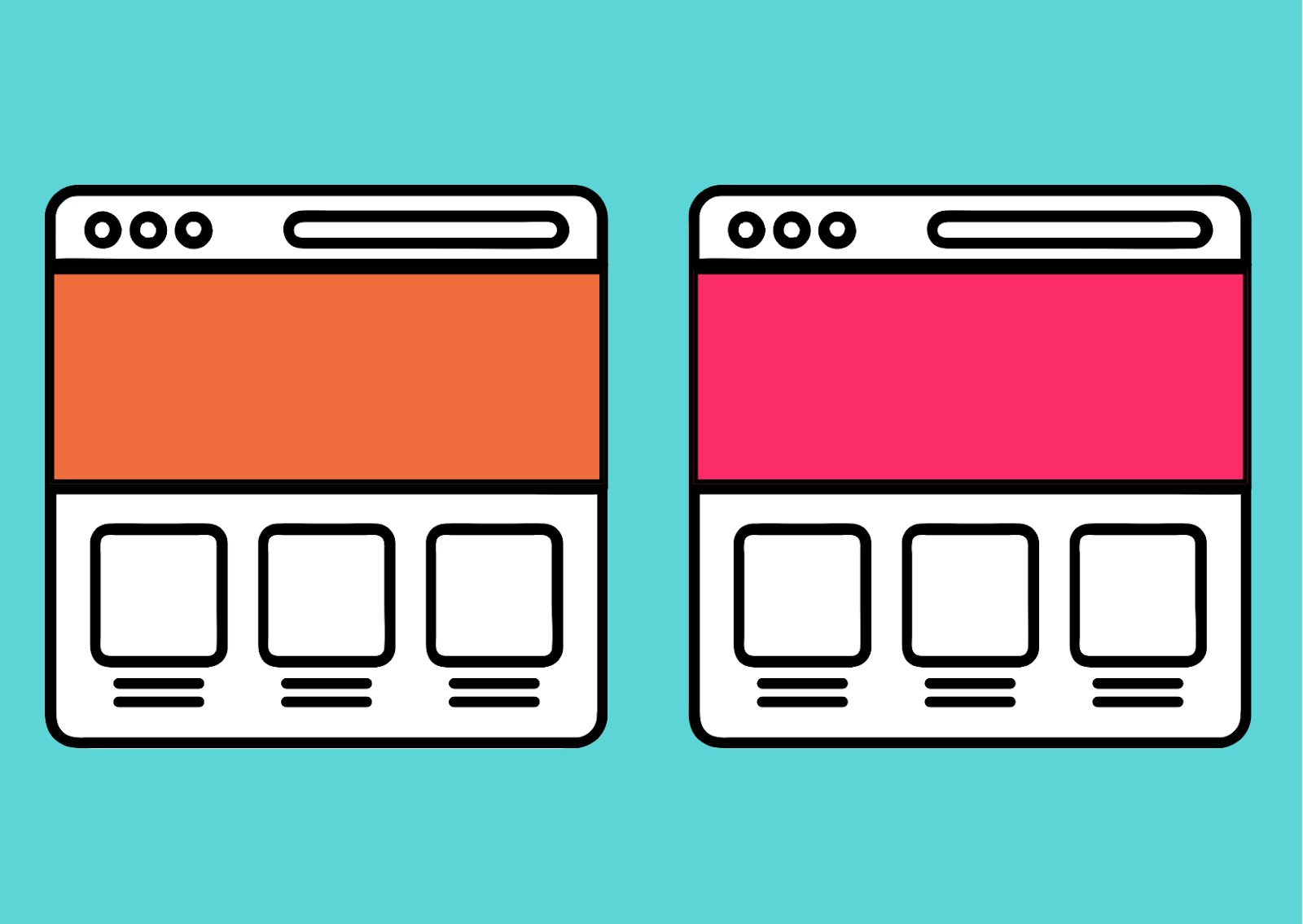 Now, you are faced with the question – which of these colors should I choose as the main theme of my webshop?
This is where the A/B test comes in, to help you make the best decision for your business.
Since you already know which element you want to test, you will launch two different versions of your website, one in warm orange and one in deep pink.
From then on, the real work starts – you will be tasked with collecting customer feedback, both direct and indirect.
Of course, your job will be made a hundred times easier with the help of A/B testing and customer feedback tools.
How A/B testing tools work
Tools for A/B testing are developed with a focus on customer feedback data collection.
These tools work by collecting qualitative and quantitative data that indicate whether or not your customers' experience is positive – that will help you make informed decisions when performing A/B tests.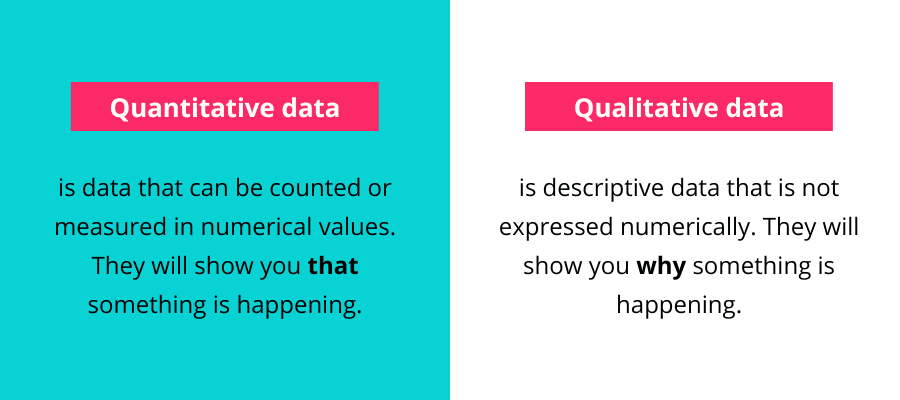 Customer Feedback tools for A/B testing
Customer feedback tools for A/B testing play a massive role in the process of achieving customer success.
Those tools provide you with the data you need to develop proper hypotheses for your A/B test and verify the results with feedback analysis.
Customer feedback tools make it much more efficient for you to analyze the potential of different versions of your website or app.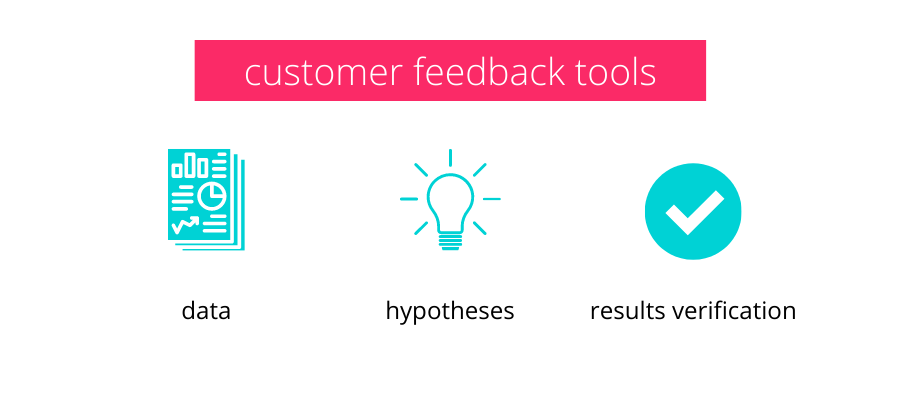 Starting the A/B test process with customer feedback tools
In the jewelry eCommerce store example, we assumed that we had the necessary knowledge for performing the A/B test – we knew that the color of the landing page would have an impact on the website visitors. Usually it's not this straightforward to specify what exactly should be tested, mainly if your website or mobile app has been operating and expanding for some time.
Some things fall through the cracks, and you may not even think that there is anything on your website that needs to be tested. Don't let your own presumptions fool you! You rather have to look at your customers' feedback – this will uncover the places that need a tweak or two.
Customer feedback tools are a great way of collecting data on your users' experience with your existing website.
The possible findings from such feedback could be that your CTA buttons are too small to be well visible or clickable, your font is too small for mobile device users, your copy is too long and badly formatted, etc.
Equipping yourself with tools that collect customer feedback for you is the first step in the journey to achieving customer satisfaction.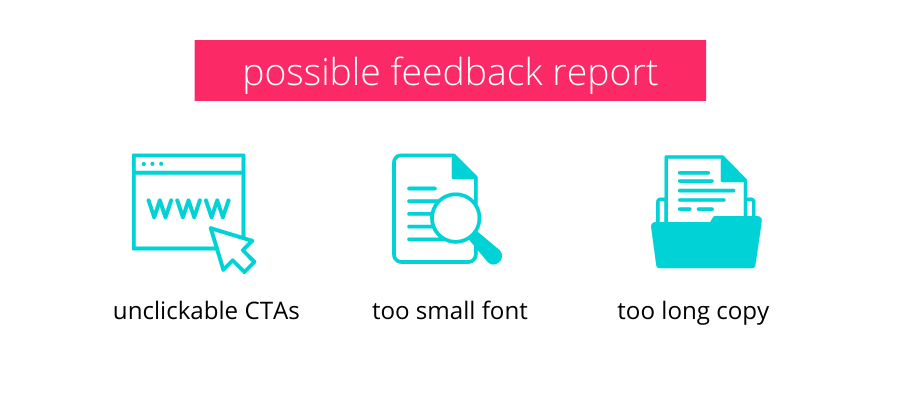 Deriving valuable user insights with customer feedback tools
Once your test has launched, it's time to collect feedback on two different test versions. The customer feedback tool you use should allow you to easily access both qualitative and quantitative data about the customer experience on both test versions.
What features should your customer feedback tool have?
When considering quantitative analysis, your customer feedback tool should collect data on:
The dwell time on the pages – does one page keep customers browsing longer than the other?
The bounce rate of website visitors – do customers leave one of the pages more often or quicker?
The conversion rate – does one page generate more conversions than the other?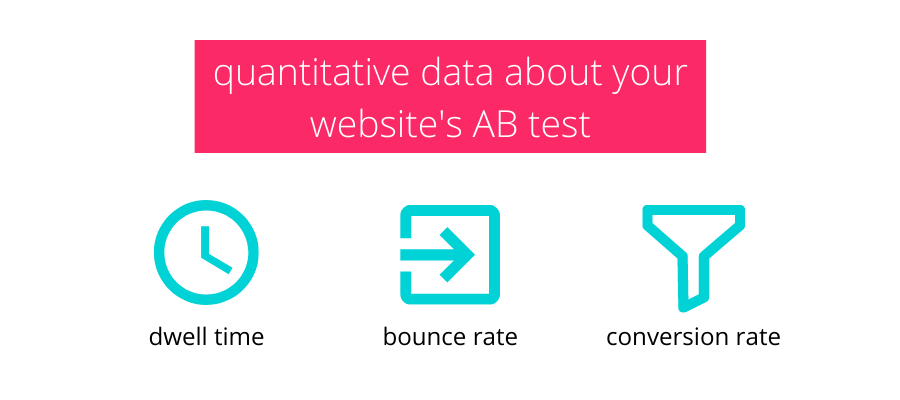 Remember, quantitative data is not all there is – you need qualitative user data as well, in order to see the full picture of your customer experience.
Some ways in which customer feedback tools help you collect qualitative feedback are:
Analyzing the net promoter score (NPS) – net promoter score is calculated by customer's response on how likely they are to recommend your business to people they know, by rating it on a scale from 1 to 10.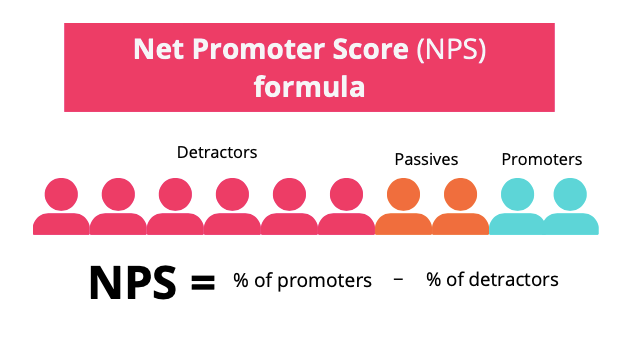 Analyzing the customer effort score (CES) – customer effort score measures how much effort a customer has to put into resolving an issue or fulfilling a task.
Analyzing the voice of the customer (VOC) – the voice of the customer is everything that has to do with the ratings and reviews your customers leave. VOC is extremely valuable in obtaining extensive user feedback, with your customers having a chance to explain how their customer satisfaction has been affected on your website.
Analyzing behavioral patterns – internet users tend to exhibit a number of behavioral patterns that will not be picked up by quantitative analysis. Being able to track these behaviors is key to finding your users pain points when they interact with your A/B test. Some of these behaviors are: rage clicks, rage key presses, chaotic cursor movements, and content zooming (only on mobile devices).

Best customer feedback tools
To round things up, you can take a look at this list of best customer feedback tools that can help you make data-driven decisions when preparing for A/B analyses.
cux.io
cux.io - CUX is an Analytics and UX Automation tool, focused on customer experience optimization. CUX's great advantage is providing you with visual feedback about your users' experience. Visit recording and heatmaps features allows you to easily track the customer journey and spot pain points and opportunities for quick wins.
Retenly
Retenly is a feedback software that helps you monitor the ratings and reviews your customers leave through NPS, CSAT, and CES surveys.
Lexalytics
Lexalytics is a text-analysis tool focused on sentiment analysis – in other words, explaining why a customer responds to your business in a certain way. Lexalytics uses natural language processing to determine the intent behind the customer's message.
Wrapping up
Feedback management tools can have a truly transformative effect on your A/B testing. Nothing beats the ability to make informed decisions when implementing changes that will affect your customer satisfaction and conversion rate in the time to come.
Read also: