How to boost your conversion rate using analytics – The T-Mobile Case
Conversion rate – the main metric monitored by every e-commerce manager. When it grows – we celebrate, when it falls – we want to know why.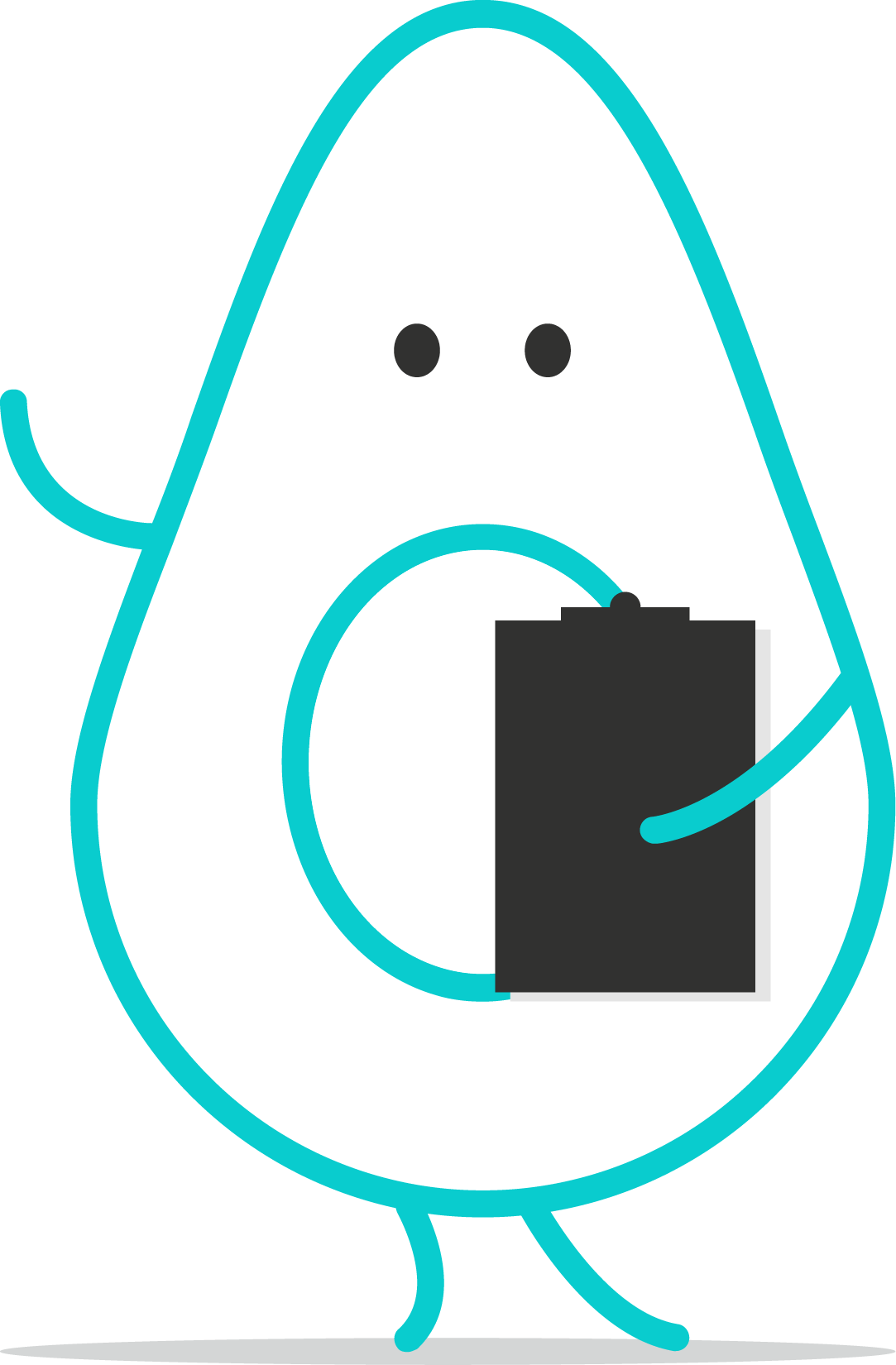 Conversion rate – the main metric monitored by every e-commerce manager. When it grows – we celebrate, when it falls – we want to know why.
What is conversion rate?
Conversion rate (CVR) is the number of conversions divided by the total number of visitors in a particular time period. This key metric is expressed as percentage.

Conversion Rate definition
A conversion can be anything you like that is connected to customer actions. So suit yourself! But it will be much better if your goals are business oriented. Trust us, you don't want to waste time in search of valuable data in a sea of data spam. 😉
Conversion can refer to:
form filling
making a purchase
going to the contact site
signing up for a newsletter subscription
scrolling
creating free account for a trial
clicking in CTA
After setting up your conversion metrics and seeing numbers, you can start thinking about the optimization process. You are ready to improve user experience and customer journey by finding pain points and bottlenecks. Discover behaviors that kill your sales.
TIP: Setting up conversion
At the stage of determining your conversion, a good practice is to ask yourself why you want to measure it. Sometimes less is more, especially if we talk about data.
Conversion rate optimization (CRO)
Every marketer or eCommerce manager would like to know a perfect recipe for Conversion Rate Optimization or know what is a holy grail of conversion rate optimization tools. CRO combine all activities on your website, app, or other digital product leads to higher numbers of Conversion Rate.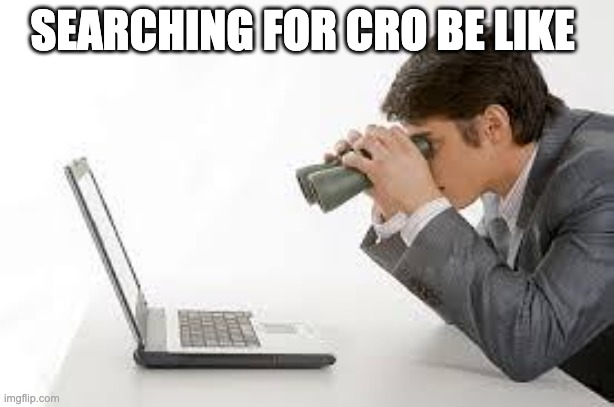 It ain't as obvious as it seems, but there are several ways to optimize your conversions. Each of them is based on ANALYTICS and finding solutions that are related to your business and sales.
Remember - Quantities data alone will never help us solve the problem – they can show us the drop-offs, but without proper analysis, they do not tell us why the drop happened. The reasons for the conversion decrease vary - just like our users. So, how can we find a tailor-made solution for our business?
Improve customer experience through CRO
A/B testing
Observation of users' behavior allows us to see how visitors behave on our website and do they interact the way we want them to. If not, there is a space to run an experiment. But before you launch CRO rocket and create an A/B test, you should gather data and analyze it.
Why should we run A/B test grounded in data rather than instinct?
If something seems logical to you and obvious to run an A/B test, you should assume it is not. Okay, you have a gut feeling that this big red button on your home page with a simple sign "Sign up" doesn't work as well as it could. Sometimes the most nonlogical and sometimes hideous element performs very well in contrast to other elements of your website. So you really want to change it? It's better to focus on those elements that generate low clicks and – more importantly – influence conversion.
It is also important to determine what kind of results we expect. You need to know how what are current conversion numbers, so you will be able to compare them with the one you are testing.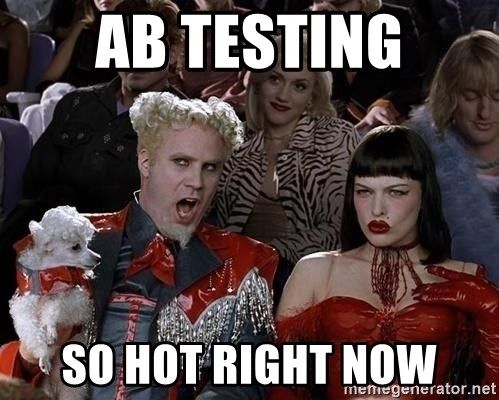 TIP: A/B Testing
If you are testing several new features, make sure that at least one of them performs better than your current solution before replacing the original.
Conversion Waterfall
Conversion Waterfall is CUX's feature that measures the conversion rate and finds real user issues solutions at once. With CUX's Conversion Waterfall you can easily analyze every conversion (click, scroll, form filling/submitting URL load) that happened on the user journey.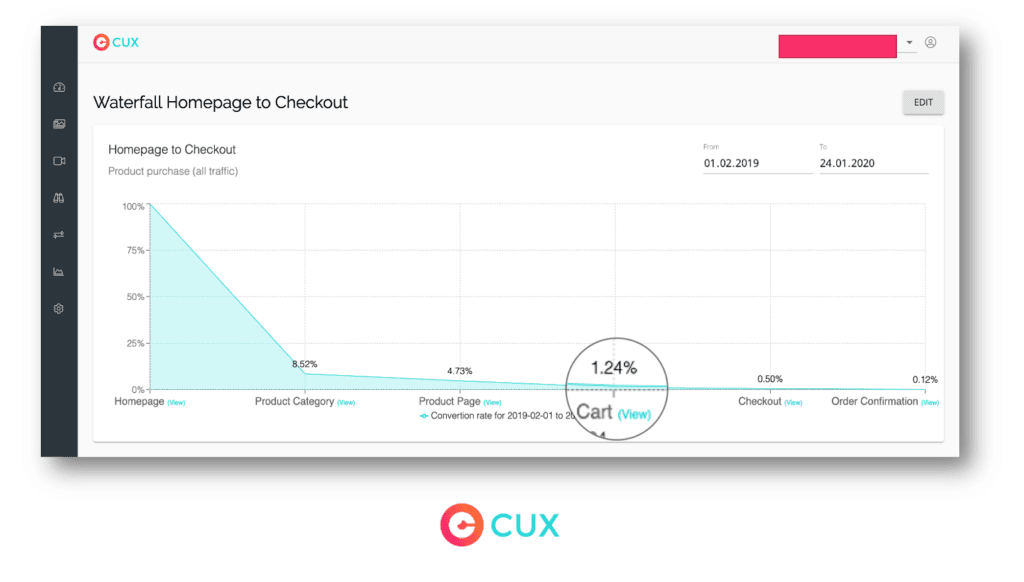 Conversion drops
Thanks to auto-capture events, you can do it by yourself, without developers' support. Additionally, for each step, you can analyze filtered visits and watch Visit Recordings for users who drop out and immediately identify their issues like broken links or graphics that remind call-to-action.
Learn more about Conversion Waterfall – a new quality of measuring the conversion rate.
[Case study] How to boost your conversion rate using analytics?
T-mobile's campaign case
T-Mobile. One of the largest mobile operators in Poland, with over 12 million customers, offering mobile and fixed services to both private customers and business clients. Sure, they owe a large portion of their success to huge marketing campaigns. But it's analytics that gives them the advantage. Daily examination of gathered data and key indicators allows for verifying business decisions and increasing response time.
Anomaly in conversions
During one of T-Mobile's campaigns, the level of conversion suddenly dropped. Customers eagerly moved from the landing page to the next step, but—for some reason—wouldn't go a single step further. They were quitting the shopping cart/exiting at the shopping cart stage, causing the campaign's level of conversion to drop drastically.

T-mobile conversion drop
Daily routine analytics find anomalies in data
The situation was detected by T-Mobile employees at a daily analytical meeting. However, before any decision-making, they decided to use CUX and go through the quitting customers' visits – of exactly those people who added to the cart but did not convert.
After watching several recordings, the situation cleared up. The offer people had seen directly on the landing page differed from what they saw after adding it to the cart. The price of the device was different, and the internet package was different, and this led them to give up their purchase and leave the operator's website.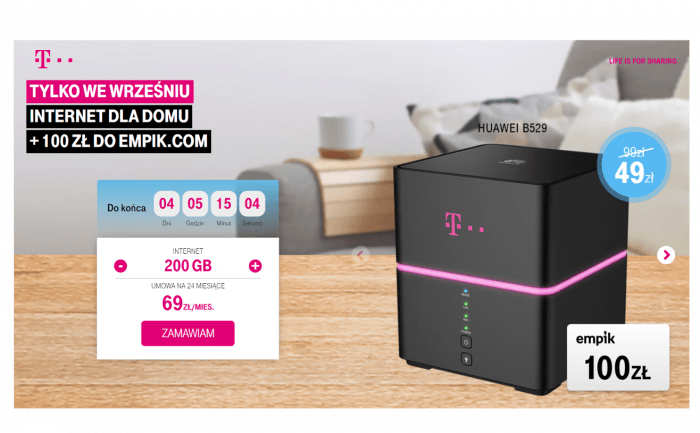 T-mobile offer view
Visit Recordings
Thanks to the Visit Recordings, T-Mobile easily detected the problem users were facing, and the cause of the sudden drop. They could immediately make the appropriate changes and implement quick-wins to save both, the campaign, the conversion, and the sales.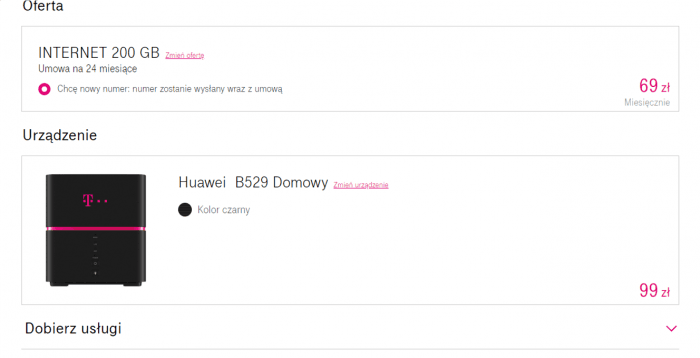 T-mobile cart view
CUX x Google Tag Manager Integration
Such efficient issue detection was possible thanks to the integration of CUX with Google Tag Manager. The numbers, which are usually seen in Google Analytics, analyzed separately from the recordings, do not always quickly and clearly bring the answers.

CUX and Google Tag Manager Integration
Google Analytics wasn't enough?
Some hypotheses can be made based on Google Analytics, but GA alone does not allow you to make good business decisions with a clear conscience. Integration with Google Tag Manager brings qualitative and quantitative analysis as close together as possible. We capture all the data from the site and all the events from the data layer to cux.io, where, thanks to simple filtering by names and categories, you can search for specific recordings.
Looking at such selected events, we can define the cause of the error and – as in the case of T-Mobile – quickly make a decision to return to the desired level of conversion.
Getting a higher conversion rate with CUX
Create a free CUX account, and integrate it with GTM. See step by step how easily can you integrate Google Tag Manager with CUX.
The trial version of the very first UX & Analytics Automation tool contains all the features of the paid version. It will be a sign not to try it. So be smart as T-Mobile analytics specialist and create an account!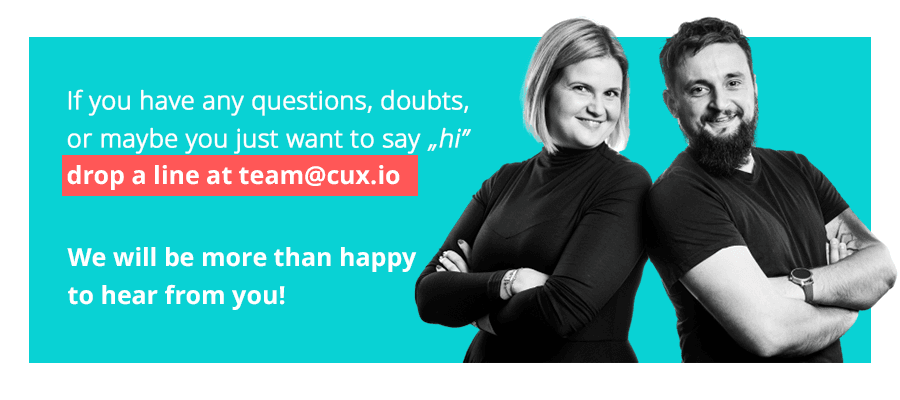 And if you would like to receive newest information about our product, sign up for the CUX newsletter.
How to monitor a campaign with CUX? The T-Mobile case

T-Mobile - as one of the largest mobile operators in Poland and the world – cannot afford a lack of media presence.

Read more

How to support the customer journey on the client's website – The F1Brand case

Aside from promotional activities carried out for their clients, marketing agencies analyze hundreds of pieces of information every day to make sure their campaigns are working properly.

Read more