G2 recognized CUX as High Performer in Europe in the Spring 2023 Report
G2 Spring 2023 reports are in, and CUX has again been named a High Performer in the Digital and Product Analytics categories.
In the latest G2 report, cux.io was also awarded the High Performer badge in the e-commerce analytics category. Is it a coincidence? I doubt it.
CUX is a digital experience analytics tool that discovers what kills sales. Among our customers, there are well-known e-commerce companies whose aim is to provide the finest experience and the most flawless customer journey possible. Oh, and increase revenue!
Besides, we also got High Performer Europe badges in the Heatmap and Session Replay categories. What does it mean? These badges reflect CUX's outstanding features, including usability and high satisfaction levels.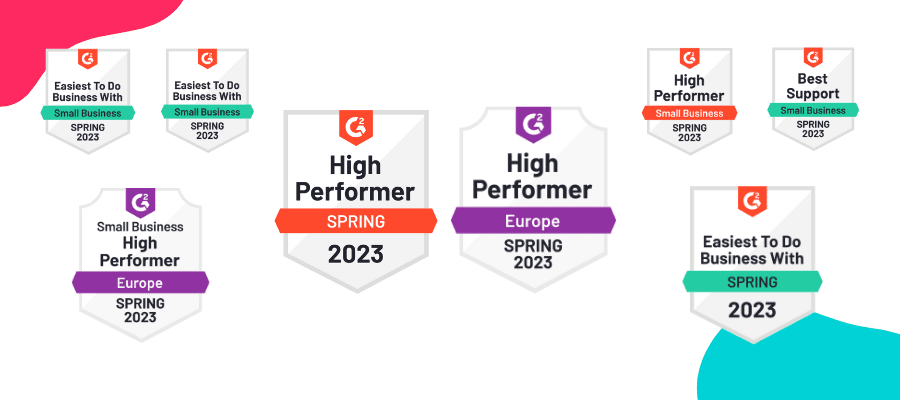 We want to thank our customers for their trust, loyalty, and appreciation. As a result of feedback, suggestions, and continued support, we strive for the best!
That's why we want to ask for a favor from you. If you are a CUX user, please leave a review on G2. We would really appreciate your feedback! With reviews from users, we can grow and improve.
About G2 reports
G2 releases quarterly reports based on actual software users' opinions. Those reports are generated based on verified customer reviews collected by the G2 community, social networks, and other online sources.
Companies that provide best-in-class products and experiences are emphasized by G2 in their reports. They consider factors such as customer satisfaction, market presence, and product quality.
In the past few years, G2 has become one of the most trusted software review websites. It has helped countless people and companies make informed software choices.
Read also: