Analytics is the key to success in a post-pandemic reality
In times of a crisis, reality always calls bluff, and anyone who thought that they could still avoid the digital channel can no longer do so. This was particularly noticed by many fashion businesses who missed digitization, which was a big surprise for the observers of this market. The truth is that while business is running, hardly anyone tries to improve it, and while there is demand, hardly anyone tries to understand the target group. As long as the conversion rate is high using the analytical nomenclature, no one really sees the need to analyze their activities too much.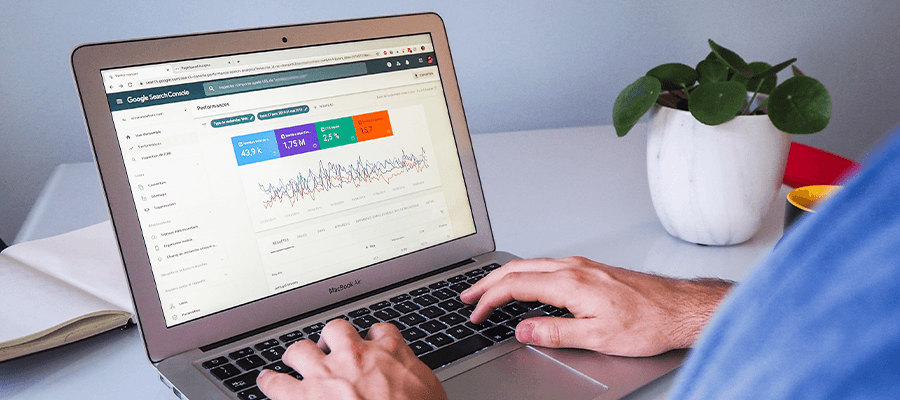 Analytics and accelerated digital transformation
Let's be honest – analytics has always been important, but never as much as now. In times of accelerated digitization, making business decisions based on data is crucial, and analyzing it in real time allows you to see exactly what is happening here and now and, on this basis, give the right shape to future marketing and sales strategies. With such dynamically growing competition, a thickening market and with the elimination of many market advantages, such as business location, sales indicators alone are no longer sufficient. The user and his experience are equally important, because at the end of the day, just like behind checkout in the store, there is always a human being behind the screen. According to Brief magazine, it is thanks to data that we can ensure better interaction with our clients, we can verify what they expect from us and come to them with a proposal tailored to their individual needs.
Przemysław Jurkiewicz, Marketing Manager, merlin.pl:
"The pandemic converted many people to shopping online even those who never shopped online before. This specific target group has different expectations from your average clients; their behaviors also differ. Analysis is the only way to get to know them. Has analytics become more important because of this? No. Analytics has always been important, although some have managed to overlook it. Most users used to behave in a similar, predictable way, so overlooking analytics worked for a while, but could not possibly work in the long-term. To paraphrase the words of legendary investor Warren Buffett: the pandemic was like a sea tide, which, when it went back, revealed who's been swimming naked. So, if you don't want to embarrass yourself, get familiar with the "See – Think – Do – Care" framework invented by Avinash Kaushik. It categorises users based on the stage of involvement in the purchasing process in the following way. See – no buying intention, Think – considering buying, Do – buying decision, Care – our client. Analyze unusual behavior at each of the 4 stages to discover the needs of people who have never before shopped online."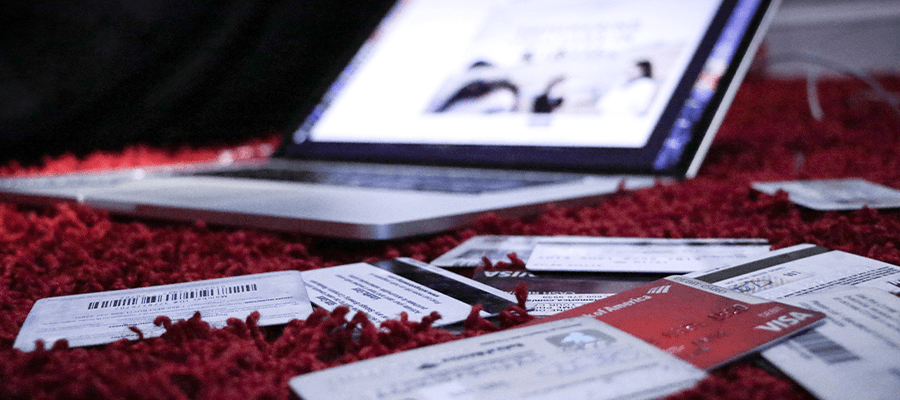 Expectations vs. reality
According to the State of Dark Data 2019 report, more than 50% of data in companies is not being used at all, and data-driven organizations are just a pipe dream. The pandemic has somewhat highlighted this problem. It turned out that even large corporations are still sleeping through digitalization, they are not diversifying revenue sources, and they don't have any analytical strategies – often the only data they measure comes from Google Analytics, while qualitative data is considered completely unnecessary.
Michał Sadowski, CEO of Brand24:
"I used to think that analytics is reserved for large companies, that they use it to optimize their business. The idea that small companies and startups could use it to understand their clients better was a revelation. The truth is that, in the case of startups, it's analytics that can help decide about the life and death of a product. There are products that never make it past their first version. By analyzing the product, companies try to understand their customers and optimize their products to better meet customer needs.
Sales funnels are the most important element of analytics. They allow you to see the customers' purchase path and verify at what stage most of your potential customers are falling out. Advanced analytical tools such as Fullstory, Heap, HotJar or cux.io allow you to see what customers see on your site – and this helps to find its weaknesses and introduce solutions to eliminate these bottlenecks. These tools track almost every single user step, which allows you to track the conversion based on funnels built on the basis of customer events on your website. In addition, you have access to historical data, so even if a few months after entering a script you want to trace an indicator, you can do it without a problem.
Thanks to the conclusions drawn from this type of analytics, you can optimize your website and implement changes. In the case of Brand24, a slight amendment to the registration form resulted in a threefold increase in conversion from the main page to this form. And minimal home page changes increased the number of new customers four times. By using analytics, you can gain more customers or, in other words, lose fewer customers who are browsing your website. It is important to make it easy for users to use your product. To keep changing the user path so that it leads the user to the goal effortlessly and allows him to get to know the product. That's when he can have a potential "aha!" moment, a moment when he understands the value of the product and wants to become its owner."
Marcelina Lipska, CEO of F1Brand, Digital Marketing Consultant & Strategist:
"More often than not, I encounter the opinion that only large companies that have the best specialists can afford to analyze data, because the process is expensive and complicated. This is a myth! In times of digitization and accelerated digital transformation, we have access to knowledge and tools that allow for effective analytics, even for the smallest of players. The analysis of user behavior is important at every stage of business development, regardless of its size or industry. I have always said not to trust your gut feeling and make decisions based solely on data, and this approach works every time. I observe how the businesses that I consult or run achieve better results after implementing analytical recommendations.
What gives businesses a real advantage today is combining quantitative (Google Analytics) and qualitative data (e.g. CUX). Not so long ago, I consulted a client from the training industry who sold online courses. The campaign seemed to work great, potential users came to the landing page, spent a lot of time there, added the product to the basket, and then abandoned the basket. What did my client do? They launched a remarketing campaign for abandoned carts. The problem was that the campaign did not bring any results, because the reason for the situation was not known. All they had was Google Analytics figures. It wasn't until we implemented qualitative analysis and analyzed the recordings that we found a solution. Customers saw the price of 499 PLN for the course, but after adding it to the basket the price was suddenly 599 PLN – they had the right to feel cheated, right? I see so many of these cases on a daily basis!
Analytics helps us catch key moments at every stage of the user's path, so we can rebuild our sales funnels or communication strategy. Interestingly, today, thanks to extensive quality tools, we can even measure the customer's frustration on our site and indicate the places that cause anger – these are just data that only confirm that we must remember that there is always a human waiting on the other side of the screen who has totally different habits.
Analyze, implement simple recommendations – how else can you find answers to important questions for your business?"
Big data
On the wave of popularity of data (to the point of choking on it), companies began to reach for BIG DATA and get excited about it. It is worth mentioning, however, that BIG DATA for companies is like sex for teenagers – everyone talks about it, but no one really knows how to do it. And yet data analysis is not reserved only for the largest companies. Everyone can and should be doing analysis. Just like huge corporations, even the smallest business can also collect data – small data. Gartner in his report says that data should be treated as capital. We say – treat it as your most valuable capital. Today, only data-driven businesses can grow and achieve success. If you don't measure something, it's difficult to improve anything.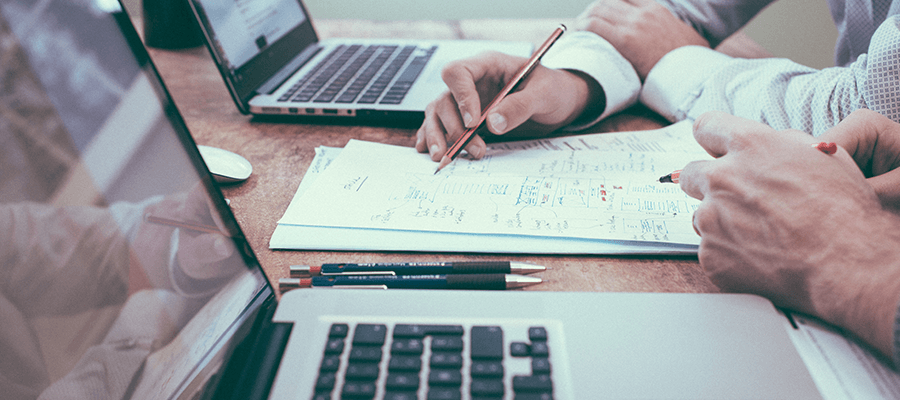 Small data
Google Analytics is the cornerstone of most digital business, but in the age of digital transformation GA is simply not enough. Seeing only numbers is one thing, but you also need to see why these numbers appeared, what is causing a decrease / increase, what emotions are behind the users who generate them. In GA and many similar tools, the problem is also its appropriate configuration, if you do not know what and how to measure, the tool becomes completely useless, and you have to wait for the next results after any corrections. At one time, companies also became fascinated by the recording of user sessions, but it also turned out to be a temporary fashion, because either no one in the company has the time to analyze hours of recordings, or when someone actually has the knowledge and capacity to analyze data, the tools available on the market are not accurate enough and they lack analytical precision.
Paulina Walkowiak, CEO of cux.io, Behavioral Analysis & UX Expert:
"I am still surprised to see large players on the market who do not fully analyze the behavior and experiences of their users. However, if you think about it more deeply, until recently there was a lack of tools on the market that allowed you to analyze qualitative data combined with quantitative data while adding analytical value. Nobody has time to browse through hours of sessions. We need values, quick wins, insights, and we won't find them if we don't approach analytics systematically within a wider context than simply information on whether customers click where we want them to click. There is also a lack of specialists who help analyze and, above all, interpret data in organizations. We are currently working with very large customers and I see, as with almost every product – from a business card level to huge e-commerce level, we are able to optimize customer experience using data. Sometimes small changes give spectacular results, sometimes its simply deeper insights, knowledge about our clients that can be used in marketing, but I have yet to meet with a client who regrets investing in learning behavior and experiences online. I know several examples of businesses which, thanks to analytics, have, over the years discovered their competitive advantage and thanks to matching products to the expectations of their specific target group are growing and are doing great regardless of the market situation. Let's remember that our real competition is customer problems, not other companies."
Specific solutions
According to Mc Kinsey's report, the situation requires response and implementation of comprehensive changes asap. Although the restrictions resulting from the pandemic are slowly being lifted, predictions for the global economy clearly show that the current shape of the market is no longer valid and we need to find a new way to move forward. Analytics is just one of the answers. In his article, McKinsey points out some key recommendations for the e-commerce industry, which, let's be honest, are not new, but in the context of world events take on a new meaning.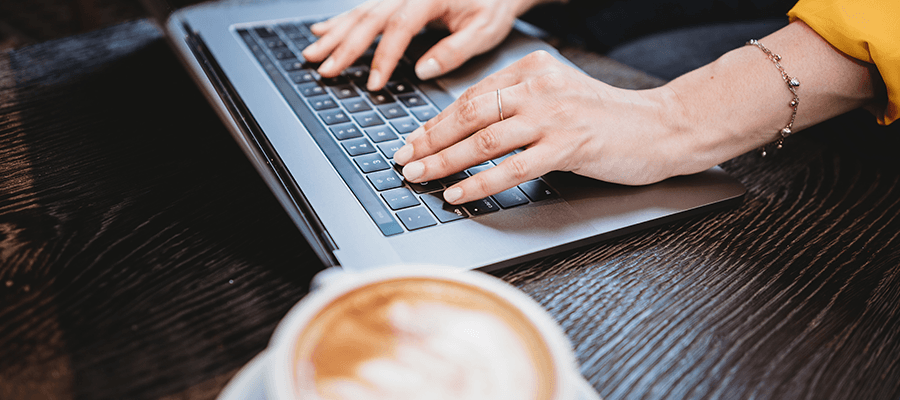 What about the situation on the Polish market?
Michał Barczyk, Growth Hacking & B2B Marketing Manager at x-kom.pl, CEO/Founder of MediaWIN agency:
"Today's sales in the e-commerce sector are no longer based solely on offer building, price juggling and extensive communication. Today, an e-commerce store is required to constantly inspire customers, advise them, and answer questions that bother the buyer. The question is: how do you find yourself in this maze of complexity, questions and doubts?
Creating a sales tunnel
The basic element of analytics in creating a sales funnel is the analysis of the current customer path: from the moment you familiarize yourself with the store's offer, until you enter the next shopping funnel – i.e. much further than the moment of product purchase. Data obtained this way should be analyzed not only on the website level, but on all sales channels, where the website is supported, i.e. mail, telephone, marketplace, stationary sales, etc.
After recognizing and analyzing the behavior of recipients, we are able to clearly state which transactions are being completed and which are dissolved or escaping to our competition. At this stage, we also see basic information about our clients which is acquired from various channels. Key elements that are worth mentioning here are: • analysis of sources in the context of assisted conversions, • capturing the stages that have been skipped by customers, • analysis of the elements that contributed to the purchasing decision, • finding places that become holes in the sales funnel.
Holes in the sales funnel
A hole in the developed sales funnel is marketers' and traders' the biggest nightmare. How can you deal with it?
I would define these guidelines in a few points, that are crucial for sales:
High-quality materials at every stage of the Customer Journey, appropriate matching of messages at every step of the journey, building community and store-brand awareness.
A comprehensive offer based on customer needs.
Rapid, accurate and precise contact in case of questions and doubts.
Friendly purchasing process, a reminder of unfinished transactions. Fast product delivery, start of the service.
Multi-level after-sales service. Involving the store community.
Confirmation in making the right choice, which is an introduction to the next shopping path.
Let's stop now and look again at the above list. Places where we lose potential customers can now be easily traced. Of course, different customers will abandon transactions at different points. So in the first place, try not to focus on the specifics, but improve the general elements common to most potential customers.
Customer segmentation is the next stage. It is segmentation that dictates detailed changes to the service and website, based on insightful data about clients who are our refined target group.
Predictive analytics
An important element of business (apart from elements of sales analytics, which are usually visible at first sight) is prediction. Today's sales are based on previously developed marketing or commercial solutions, which were determined several weeks earlier. Although they can be fantastic, they should never underestimate the moves of the competition or the client's dynamic needs. Especially in the reality of potential influencers' creating needs. The momentary creation of needs is much easier nowadays than it was in the times of classic marketing methods. The possibilities arising from the involvement of influencers force every business into a deeper analysis, running ahead in forecasts far ahead. There are many elements to consider, but I would particularly include:
changes in worldview
changes in media consumption
changes in interpersonal communication
How can you introduce these elements quickly in your strategy and ensure your competitive advantage? First of all, by analyzing sales in your own store, as well as on external platforms. Particularly noteworthy is the study of behavioral factors and the search for relationships between behavior and the needs of customers. Finally, the results of the data just mentioned are correlated with final purchases. In this way, we get the widest and realest picture of our e-commerce with a full spectrum of advantages and disadvantages."
Piotr Podbielski, Marketing Strategist, SEM Expert, CEO of Blue Mint, Co-founder of Wave it – We make Digital:
"Online Business without analytics is like trying to dunk the ball into to the basket in complete darkness … You do not even know if you're throwing the ball in the right direction, and the probability that you are going to score points is very low! The implementation of analytics is like switching the light on. With the light on, you have a better chance of achieving your goal.
This seems obvious, but from my observations most clients with whom I cooperate either have not implemented analytics correctly on their website / store or are unable to interpret data.
Business owners should observe the metrics that are relevant to the development of the enterprise and implement an analytical process, where the analysis is followed by the action – MAA (metrics, analysis, action).
The MAA process has been used to treat patients by doctors, so why not use it to "treat" business? 😊
A doctor, when treating a new patient first orders tests to check if the results are within the healthy norms. Then, based on his expert knowledge, he analyzes and issues a diagnosis. The diagnosis is followed by action, i.e. treatment that is supposed to bring a specific effect.
Similarly, analyzing the effectiveness of online activities should start with reports in Google Analytics or other tools that collect data. Then follows the analysis and based on the data we come up with a hypothesis which we think will improve the results. We implement changes and we observe whether they brought the expected effect 😊
This is how I analyze and improve customer activities on the Internet. I also urge you to implement the "treatment" process in your company and you will find that it will be in much better shape … financially!"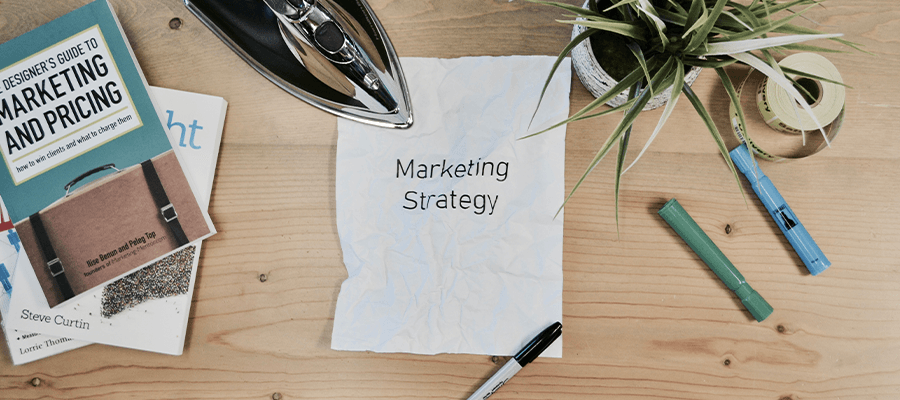 Data and user perspective
Working with data and the user's perspective on a daily basis, we feel that the concept of customer-centrism is currently somewhat shabby. Let's face it: looking at our product through the eyes of the customer is difficult, it requires a lot of humility and empathy, and in addition does not always coincide with our business goals. The truth is that when the market is somewhat re-shaped, and we are certainly dealing with significant reshuffling, we need to take a step back and look carefully at our customers. Changes and shifts in customer segments may be perceptible and significant for further business development. Flexibility and adaptation to market changes must be comprehensive and based not only on the selection of new tools and communication channels, but also on defining for whom and for what purpose a given product is created and developed.
Maciej Lewiński, Google Analytics Expert:
"In times of crisis, data is more important than ever before. Customer needs today are no longer the same as they were yesterday. Therefore, you should start from the very beginning, i.e. the analysis of your User. Who is he? What features make a selected group of people on our site more valuable than others. Are they new or returning customers? If returning, how many times they have to come back to our site to become customers. Are they more often women or men? In what age range? What technologies do they use (mobile or desktop)?
Certainly, since the pandemic, the questions of whether or not your current campaigns are effective is keeping you up at night. Same with questions around possible optimizations or cost reductions. Do you want to know the answer to these questions? Start with the user!"
You don't send Analytics to do the job of Research
Analysis of existing or freely collected data is undoubtedly of great value to any organization, but we know from experience that it works best when used regularly in the form of a long-term analytical strategy. There are times when changes require the use of user surveys. A distinction should be made between research and an analytical approach. The introduction of research is definitely advisable when we are unable to verify hypotheses based on data. Or when we are planning a larger transformation, new functionality. Then we need to ask our potential customers for their opinions, as well as specific feelings and emotions accompanying them.
Martyna Żądło, Digital Marketing Lead at Socjomania:
"There has been more and more talk about analytics in the context of COVID-19. No wonder – the pace of the digitization processes in a large number of enterprises has accelerated by several years. For me personally, this is a big plus. Increasingly, customers turn to me, or to Socjomania, with questions related to combining the creative layer of their activities with analytics at various levels. In the perception of business leaders, the marketing department has often been a blue bird – full of ideas, but detached from the rest of the company. The change that is taking place currently most often supports the creation of a multidisciplinary sales and marketing department. Why? These two teams have access to the largest amount of data, and thanks to the knowledge of company costs, they can operate basing their methods on striving for the highest level of profitability.
What I recommend to clients, and what we use in Sociomania, is a combination of quantitative and qualitative research. Most decision makers are unnecessarily terrified of this process because of the scale of the additional costs. We can do some things internally in our teams. Every complaint, contact with a customer, offer conversation or a message in social media is a source of valuable data. Great market research doesn't necessarily happen overnight. Sometimes, especially when we start our activities, it is worth reaching for what is most available.
How? Quantitative data from tools allow you to examine the size of changes, verify deviations from the norm of behavior of a large group. We follow the trends of our users' behavior or changes in competitors (here I especially recommend SimilarWeb, SemRush, Buzzsumo, SentiOne). We can manually verify any deviations, but what else can we do? By sending short surveys to our clients or conducting open votes in our communication channels, we can gather first-hand information.
Relying on poorly analyzed data can be fatal. Let one case from the lingerie industry be the best example of what I mean. When analyzing sales on a small scale, product purchases were mainly made by young men. A whole marketing strategy was built based on this thesis. This resulted in a complete waste of budgets of several thousands of PLN. A simple user survey in Google Analytics and surveys in social media allowed, first of all, to verify the problem and prepare a better strategy. Currently, the company's communication is targeted at women over 30 years of age, and sales have been increasing since. By approaching data analysis at the very beginning, this error could have been avoided. It was enough to enrich and deepen the information, and finally draw the appropriate conclusions. These types of activities should become our bread and butter, because if data analysis allows us how to survive the crisis and strengthen our business today, just imagine the effects can it bring in favorable conditions! Post-COVID-19 analytics will not be different than before, it's the awareness of its importance that will increase."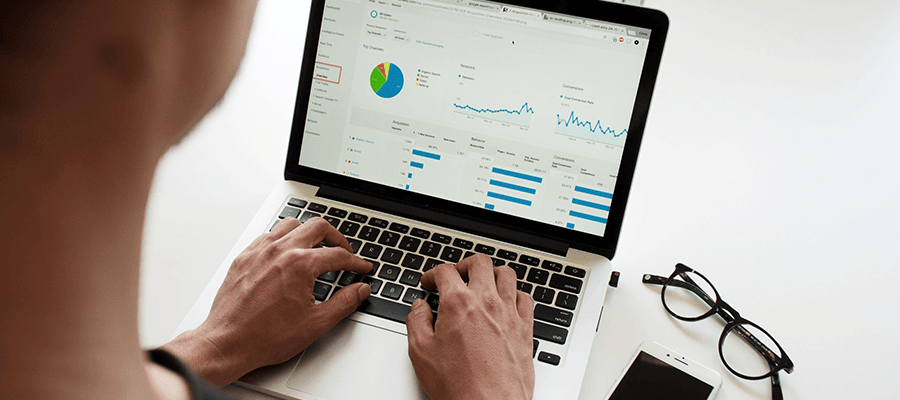 IMPLEMENT AN ANALYTICAL STRATEGY TODAY
The amount of data we have access to has never been bigger. With the right analytical strategy, we can easily find places where we lose customers and identify bottlenecks in the purchasing process. What's more, we are able to use this data to predict the needs and desires of customers, thus overtaking the market.
As our experts show and market reality – it is not a question of whether it is worth investing in analytics, the question is how to get on with it. It is worth investing in training or outsourcing such services to specialists. It's worth choosing those who specialize in combining different data sources and will be able to support your company in building an analytical strategy. Browse large brands, look for new applications for data usage, thanks to which innovative businesses are really growing.
Authors:
Paulina Walkowiak, CEO of cux.io – applications for analyzing user behavior and experiences with clients in 44 countries. Paulina helps companies translate knowledge about their users into specific business decisions. The author of workshops on product analytics "Data-driven design", TEDx speaker, academic lecturer. Featured in the Strong Women in IT 2019 report. #mompreneur
Marcelina Lipska, CEO of F1Brand – Digital Marketing Consultant & Strategist. Marcelina helps to use digital marketing and new technologies to develop companies. Has been connected with online marketing for 10 years. She builds and consults marketing strategies for small and medium enterprises, as well as corporations. Privately, a tennis coach, a lover of Roger Federer, from whom, she believes, entrepreneurs can learn a lot.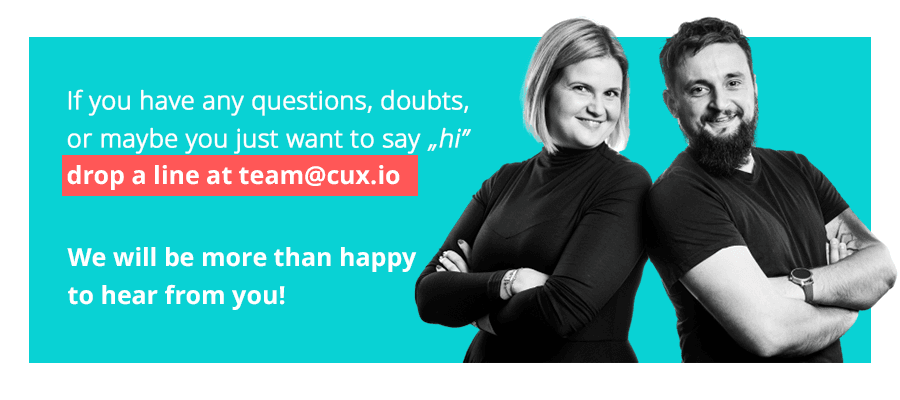 And if you would like to receive newest information about our product, sign up for the CUX newsletter.
Read also: