A corona-proof business. How polish businesses try to come out of the crisis stronger?
The COVID-19 pandemic has forced many governments to take necessary steps and precautions, and implement restrictions which, unfortunately, are affecting all of our businesses. Amongst the most affected industries are tourism, catering, hotels, transportation, sports and training, entertainment/event, and health and beauty sectors. However, truth be told, every business today suffers some type of consequences of the ubiquitous epidemic. Many say that when the coronavirus pandemic finally recedes, the world will have changed forever.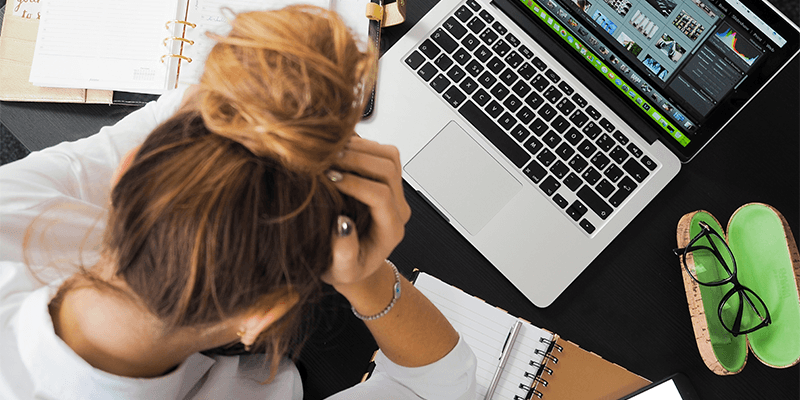 In business terms, we can see that the shopping habits of both the B2C and B2B sectors might drastically change. In fact, this change is already happening and the differences are becoming more evident every day! This is forcing many businesses to move the majority, if not all of their activities to the online market.
This digital transformation, however, doesn't just mean transferring transactions into the digital realm, it involves a serious change in strategic thinking. We need to take care of customer relations, deliver value, organize internally, learn and implement data analytics and recognize new patterns in shopping habits. It is extremely important not to forget that in the digital world, the customer on the other side of the screen has slightly different purchase habits than the one we were used to offline.
Such a fundamental transformation in the way you run your company cannot be done in 24h or even a week if you have not prepared yourself for it before.
What can we learn from other companies?
Every leader, no matter how self-aware he/she is, is currently carefully monitoring trends and looking for inspiration. It's important to learn from others, so we can avoid repeating the same mistakes. As research from previous crises shows — the winners aren't necessarily those who tried to save their companies by cutting all the costs and resources.
Businesses in Poland are also trying to get inspired by how others are handling the crisis. Tom Karwatka, the CEO of Divante (a leading, global eCommerce solution partner headquartered in Poland) has gathered some interesting examples of how companies are reacting to the crisis in China, the United States, and Italy. If you operate in e-commerce or are looking for inspiration, we recommend this collection of good practices and case studies, where Tom, amongst other things, talks about:
moving from traditional offline sales channels to omnichannel and e-commerce, (closing or reducing the amount of retail stores)
"borrowing" employees — people from tourism, hotel, gastronomy and cinema industries who are out of work, can be employed in stores that urgently needed additional employees
searching for real solutions for the delivery of products even while the whole country seems to be closed
looking for solutions by analyzing data
transferring employees from physical stores to the online world in which they become brand ambassadors and do real business online
launching a virtual salon with the option of augmented reality, so that customers can have a realistic experience with the product.
The current situation in Central and Eastern Europe
Companies are diversifying their activities and redirecting budgets from offline to online activities. For some, this is simply an accelerated course of digital transformation, to which they have already been preparing in small steps or which they always postponed "for later". For others, this is like suddenly being stranded at sea with no lifeboat in sight.
As Robert Paszkiewicz, the VP for Central and Eastern Europe at OVHcloud, says:
"At this stage, I am optimistic about the future of the Central and Eastern Europe situation, mainly because I do believe in the strength of our region. Looking back at our history we have faced many challenges in our past. Nothing was handed to us on a silver platter here. We have a well-educated workforce, with unique skills, including but not limited to tech side. A lot of our customers worldwide like to say that the best developers come from the CEE region. Apart from hard-working people, we deliver fresh ideas, serving as a source of inspiration for others, like SaaS applications, the game industry or a multitude of e-commerce platforms. Fintech enterprise software and SaaS are leading categories here. This is the reason investment in CEE start-ups is soaring and there is a promising pipeline of rising stars across the whole of this region. Currently, during the pandemic OVHcloud has launched the #Open_Solidarity initiative which ensures, thanks to our partners, free access to almost 40 digital solutions, including online communication tools, data repository and transfer platforms, educational platforms. This platform is a great example of the European community spirit and resilience. I am convinced that anyone who wants (and is ready) to undergo the digital transformation and will dare to leave their comfort zone will come out of this crisis on top."
How are Polish companies dealing with the crisis?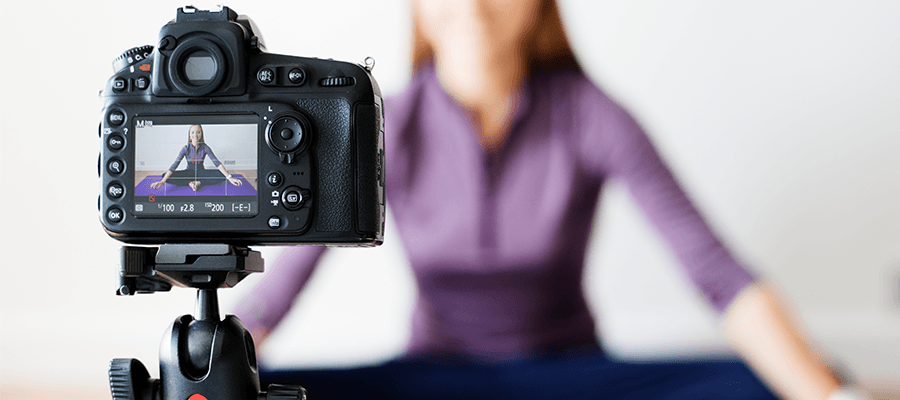 There are many companies in Poland that have quickly moved their offline business to the online world. And we are not talking about simply working from home. These are real examples of companies that saw new opportunities for themselves in the prevailing pandemic and are working daily on coming up with new ideas to develop their businesses.
Handelek — a breakfast place with a gourmet bakery launched deliveries of fresh bread and spreads to customers in Krakow, within less than 48 hours of the first wave of tightened regulations around social distancing. They created a website for online orders, and are constantly communicating with clients on social media to improve their services. They are already thinking about introducing new solutions, e.g. a monthly delivery subscription plan. Pro Tip: orders over PLN 50 have free delivery, which contributes to a positive message: it pays off to order together with your neighbors.
IT Coders Lab School — when other schools were closing, 50 groups of 600 students studying in 5 different cities at Coders Lab got the opportunity to participate in Virtual Classes. This was possible because the school created its own LMS (Learning Management System) 1.5 years ago which enabled online learning. Creating such a large number of new groups learning in the LMS was definitely a logistical challenge. In 48 hours it was necessary to train numerous lecturers, create additional accounts on the platform, and be in constant contact with students. But they managed! On top of that, a week later, they created a new product — a short course on the basics of programming, so that people spending time in quarantine could learn the basics of creating websites or Python and see if the IT career path is for them.
Magda Foeller Studio — in a few days Magda transferred her personal fitness classes online. Every day, she and her personal trainers conduct individual and group classes online. Everyone stays motivated, and people can train together despite social distancing. She also organized a free training challenge (#TreningCzelendż) with MF Studio, where for 5 days in a row people practice together during live sessions — over 1300 people applied! Magda believes that knowledge and skills can be passed on to people both offline and online. Magda had already initiated some procedures for remote work, and the situation simply forced her to digitize her business faster, which she took full advantage of.
Tomasz Deker — Deker, the owner of a bakery selling bread, cakes, desserts also decided to move his business online. He made a deal with a fruit and veg wholesaler Lilu Fruits and moved his products to their online store. He gained new customers and was able to remain in business.
Alternative Club Fryzjerski — this hair salon launched a take-out service. They decided to prepare individual mixtures of hair dyes for their clients. As they already had the full history of customer coloring available in their computer system, they were easily able to reproduce a specific customer's color mix. The click and collect system can also work for a hair and beauty salon!
Talkers — a language school that moved all teachers, customer service, sales, and finance employees to the online world in just a few days; a total of 55 people. Until now, the company had been 40% digitized, and today everyone works remotely. Classes take place via Skype, Zoom or WhatsApp, and customers have adapted so quickly to the new conditions that the company's revenues are close to the period before the pandemic. Talkers are now also placing more emphasis on content marketing and reaching out to customers who were focused on online lessons from the very beginning. The company has intensified its marketing activities and even runs cyclical live events on Facebook.
Put a human face to business
Not all industries have the opportunity to transfer their activities to the online world. There are those who have to wait patiently for the crisis to pass before they are able to occur again in the new reality. This does not mean, however, that they should just sit there idly waiting for a miracle. Booksy is a great example of a company that decided to help other companies through its own mobile app.
Marcin Gruszka, PR at Booksy:
"Booksy is a platform that helps to run and develop businesses in the Wellness and Beauty sector. Its one of the sectors that were most affected by the crisis. They had to close their salons overnight, and haven't been earning since. They can't go online; they can't do home deliveries. They can't deliver a haircut or a massage over a webinar. Booksy was quick to act. They came up with a new feature on their bookings app which is called "Przekaż troche wsparcia" (donate some support). This feature allows you to provide symbolic financial support to your favorite stylist. I made one of the first payments myself. This initiative was met with extremely positive reactions, in the media as well. Gazeta.pl, a large online magazine included this initiative in their Solidarity 2020 campaign."
Note: at the time of publishing this article, Booksy is struggling to survive on the market. Stefan Batory, the founder of Booksy says, "just a month ago we were focused on growth, now we have two priorities: company survival and helping the industry." This extremely successful online booking app, which is now facing a huge crisis is setting a new industry standard of empathy and resilience in the marketplace.
It is also worth mentioning other companies that decided to help others, despite themselves losing business because of the pandemic. Green Cafe Nero, a large coffee chain decided to give away all of their remaining food to food banks in Wrocław. HiFitness gym owners from Zakopane decided to distribute surface disinfectants for free. With all their fitness clubs being closed, they decided to use the excess of this invaluable product for the greater good. They even put "Train Helping" stickers on the bottles. The 4F, sports clothing brand, decided to bravely support Polish hospitals by providing them with ski goggles and using their resources to sew medical masks and aprons. This was done all the while information about the brand's financial difficulties was circulating online. Will putting a human face to brands and investing in a positive image be enough for those companies to survive the crisis? Data from previous crises show that companies that consistently invest in their brand during the crisis come out stronger.
The best strategy is having a strategy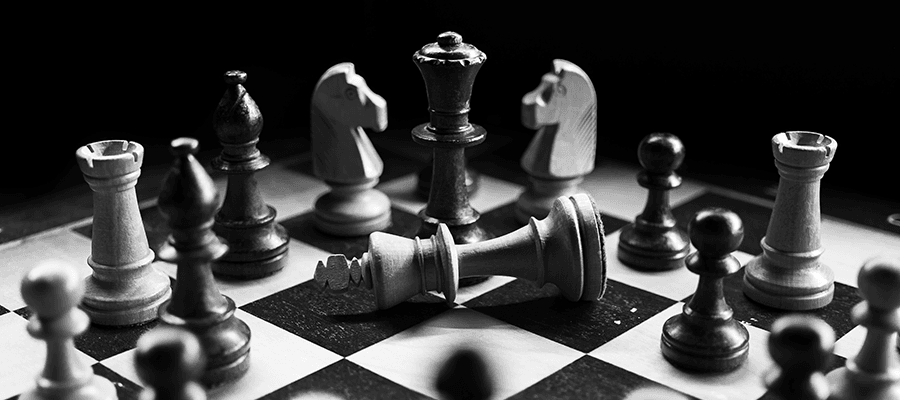 How do you seize the moment, adapt the offer of your company to fit the times, and eventually come out a stronger, better brand? We asked several polish experts for a couple of guidelines on how to go digital, with the goal of building a corona-resistant business in mind.
TIP 1: Think Strategy.
Every change starts in your head. Don't fall into the trap of panic, nervousness, and chaotic decisions. Currently, as a business owner, you have two options. You can either close your business and try to minimize losses or use the crisis as a catalyst for creativity, search for solutions, and then act.
Anna Karcz-Czajkowska, the co-founder of JCD.pl, a software house and UX studio as well as CEO of Showly.co, applications for collecting feedback in graphic projects:
"Strategy, reflection, optimization. The crisis in which many companies already are facing or will be facing in a moment will have only two outcomes. It will either push companies forward — mobilize them to look for new, more effective solutions, or it will push them straight into the abyss. Regardless of where you and your company are at the moment, you cannot allow yourself to make reckless decisions guided by fear. This is however, a great time to go back to your strategy. To recall your most important goals. Review your existing resources, the value that your company brings and then look at all that from the perspective of the current situation and opportunities that may now lie before you. It is possible that your existing customers now have new problems and needs that partly overlap with your area of business. Maybe you can help them solve their problems in a new way. In a crisis, it's worth spending a moment on research, data collection, analysis, which will then translate into better understanding of customers, and as a result — product refinement, and process optimization. Pause for a moment, reflect, analyze, and only then return to action."
TIP 2: Use the know-how of other industries.
The world is said to be brave. However clichéd it may sound, if it wasn't for courage and adapting solutions to new conditions, there would be no innovation. Did you know that we owe the first e-commerce and online card transactions to the porn industry? It is worth looking around at other industries and using solutions that have already worked for someone else.
Jakub Leszczyński, eCommerce Consultant, Head of Marketing at Diverse:
"Strictly offline industries, that now have the opportunity to operate online should use proven solutions. A good example here will be one of my clients from the training industry, with whom we were able to transfer the entire business online in 24 hours by using a ready-made online solution. Entrepreneurs who want to transfer product sales online should use ready-made stores in the SaaS model. Despite the fact that I don't think this is the best long-term solution, it is an ideal platform to start with for several reasons: entry price, ease of use and, above all, simplicity. When it comes to e-commerce, companies need to take care of analytics, which is the basis of all activities. Well-configured Google Analytics is a must have for every online business. Some other good practices are: mailing and SMS list hygiene, appropriate user segmentation or testing new solutions for your own business, such as Marketing Automation tools."
TIP 3: Agility above all else. Be proactive.
Agile response to changing conditions and taking initiative instead of waiting for better times can only improve your situation. The waiting strategy does not work in the digital world, and remember, most businesses are digital nowadays anyway.
Bolesław Drapella, Venture Partner at Black Pearls VC & Founder at SaunaGrow.com:
"In this unusual situation in which we have all found ourselves, agility is an absolutely invaluable feature. Agility is flexibility and the ability to think outside the box. Sometimes rightly referred to as 'entrepreneurship'. Companies should do a very quick and creative analysis of what current customers need most. Now, in the face of the crisis, not in 6 months or a year. Research what other companies are communicating in the context of the crisis. How are they planning to change their operations and short-term activities? Perhaps our company is able to help them in this transition? But what if we are not so lucky and the problems that our product solves are suddenly overtaken by other, much more pressing problems. That's how the situation seemed to play out for Quantum.cx, a company that measures employee and customer satisfaction and smile rates. It seems like a really bad time for this type of monitoring. But the Quantum CX team did not give up so easily. They added a thermometer to their already existing sensors and now their devices will be able to inform employees about the client's body temperature, and customers about the employee's temperature. Something that a few weeks ago would be perceived as a pointless and senseless interference or gadget, is now at a premium. Valuable for both employee care and customer health. The company made the sensor prototype in two days, and its production is currently in progress."
Mateusz Tułecki, Partner at Beesfund S.A. and co-founder at Sellizer:
"In such dynamic and demanding times, we should be proactive, looking at the current situation as a challenge, and seeking solutions. We should act quickly, dynamically, without delay. Each subsequent day will probably be more difficult if we just wait for the situation to develop. Even if our decisions are not perfectly accurate, we can verify our theses, learn and maybe eventually find a better solution. We can't fall into apathy and despair. The media have been sharing good examples of how brands are coping in these moments, and it becomes evident that with a great idea you can break through faster, even on a global scale. By showing care for our customer community, we can cement this relationship, for example by issuing Equity Crowdfunding shares. In recent days I have had dozens of conversations with entrepreneurs, even those from the industries most affected by the coronavirus epidemic, and everywhere we have managed to find solutions that will not only help the brands survive, but even go harder."
TIP 4: Fight for your business.
Do not postpone anything for later, after the crisis. It might be too late!
Michał Bąk, creator of the Marketing and Business online community:
"If, like for us, a lot of your business came from offline, then you certainly feel the effects of the current pandemic. You can't prepare for this kind of situation. You can only speed up certain actions. What was our action plan? We decided to make the largest investment in the company's history, thus puncturing our current financial cushion. We decided to accelerate the implementation of an incomplete process by using the lean method and collecting feedback after each released piece of our activity. If you are like us, you might need to do some things faster, more efficiently and be more determined. Unfortunately, this approach has its cost, and this cost is often employees or necessary tools that accelerated our business. But the truth is that we are at "war" and we may have to make some unpopular, even brutal decisions, but only such decisions will ensure our survival. Decisions must be brave but also responsible, and most importantly- decisions must be made quickly as tardiness can be deadly."
TIP 5: Invest time and effort in your company's brand and communication strategy.
Now more than ever!
Anita Kijanka, CEO of Come Creations Group (PR agency):
"How can you apply the current situation to develop your business? Firstly, I would take a look at internal and external communication. In my opinion, it makes no sense to start implementing new ideas and brainstorming marketing strategies, if you haven't taken care of the basics. Acquiring a new customer or recruiting new employees' costs much more! There are many benefits of this approach. When you contact your existing customers and talk to them about the current situation, it may turn out that they need you now more than ever. Taking care of them and finding interesting solutions for their current problems should, in my opinion, be the core of your business. The same applies to employees. Each of us is under a lot of pressure and is afraid of what the future will bring. A company is a team, the people who create it. If we don't take care of their sense of agency at this moment, if we don't show them that they create their jobs — then even the best sales or the best communication will not help much. Deprived of motivation and a sense of stability, their effectiveness may drop significantly, and this will definitely affect the company. Only after these boxes are ticked, would I start to look for new, creative ideas for the current communication of my company. It's a huge challenge, so now everyone is looking for a way to be seen. Unfortunately, the phrase "better visible, visibly better" takes on a new meaning these days."
TIP 6: Make decisions based on data — always!
If you don't measure something, it is very difficult to improve it. Don't rely on your premonitions, verify your hypotheses. It's the only way to truly grow your business. You can either be passive now, and draw conclusions after the crisis, or pull real data, start observing the trends, and accurately predict the right direction for your business.
Michał Sadowski, Founder & CEO Brand24:
"Good analytics is the only way to upgrade the use of your company's digital channels. Tools such as cux.io, Google Analytics or Hotjar allow you to examine your customers consumer path in great detail. This is an advantage that offline businesses don't have. In the digital market, this knowledge is available at your fingertips."
Marcelina Lipska, CEO of F1Brand, Digital Marketing Consultant & Strategist:
"In this particularly difficult time, there is no room for mistakes such as rash decisions and budget burnouts on campaigns that won't bring any value. I have always said that only decisions based on data will help you achieve success and this principle is as valid in the age of coronavirus pandemic as it is always. Data analysis and the ability to adapt your business to the changing situation are crucial today. The role of click-and-collect in the near future will be one of the most important, which we already see on foreign markets, but also in Poland. That is why it is so important not to sleep through this time, not to postpone actions until after the crisis. You don't have to have big data analyst in your company. Use small data — every company has it. It's not about complicated analytics or advanced configurations — it's about focusing on proven tools that don't require much commitment, and can give you the expertise of specialists. cux.io, is an application for analyzing user behavior and experiences, which allows you to verify Google Analytics hypotheses and translate that knowledge into specific business decisions. CUX provides a quantitative view of the conversion funnel. It allows you to follow the entire purchasing process in detail, with a minimum of commitment on your side. In addition, you have all visits and heatmaps in one place, so you don't have to combine data to cross check if they coincide. Take advantage of the knowledge and experience of others who deal with digitizing businesses on a daily basis — you now have neither time nor money to make mistakes. And again: analyze. Do not make business decisions based on a hunch, but always based on data."
The crisis is a time to arm yourself!
"I am very pleased with all the opinions of our experts and their emphasis on the importance of analytics during these demanding times. The facts are that we can't afford ongoing sharing, and time for analytical process testing is even more limited than usual" — says Paulina Walkowiak, CEO of cux.io. "Personally, as a business owner, I believe that all erratic and haphazard movements are harmful, and now especially so. Elements like a good strategy or conscious communication that our experts have mentioned, are the foundations for a stronger exit. This is the time to try solutions that we have not considered before for various reasons. Let's be creative. The best piece of advice that we can borrow from any startup environment, is that a lack of funds increases creativity, which, in turn, is the driving force behind innovation. A reshuffling of players on the market will happen for certain, but in a sense, everyone is getting a second chance now. How you use that chance is entirely up to you."
Of course, the picture is not always bright, but Polish entrepreneurs have shown time and time again that they are able to adapt to any new situation, regardless of how challenging it is. We are used to relying on each other, and what we have observed during this pandemic is how supporting each other and the industry keeps winning over caring only for our own business. We are now reminded more than ever, that we can only make it out of this crisis by working together.
If you are still wondering where to start or would like to discuss their individual case in more detail, feel free to reach out to the authors of this text.
Paulina Walkowiak, CEO of cux.io — a user analytics application with clients in 44 countries. CUX helps companies translate knowledge about their customers into specific business decisions. Author of workshops on product analytics "Data-driven design", TEDx speaker, academic lecturer. Featured in the Strong Women in IT 2019 report. #Mompreneur
Marcelina Lipska, CEO of F1Brand — Digital Marketing Consultant & Strategist. She uses her digital marketing and new technologies knowledge to help companies develop. Connected with online marketing for over 10 years. Builds and consults marketing strategies for small and medium enterprises, as well as corporations. Privately, a tennis coach and a Roger Federer fan, from whom, she believes, entrepreneurs can learn a lot.
If you have any questions, doubts, would like to implement analytics or solve a problem on your website (or maybe you just want to say "hi" 😉) – drop a line at paulina@cux.io. We will be more than happy to hear from you ❤️ And if you would like to receive newest information about our product, sign up for the CUX newsletter.
Read also: