4 things customers pay attention to when browsing websites
How to attract traffic to your website?! If you're working with user experiences, you've probably asked yourself this question many times. While the answer may differ depending on your business profile or analytical goal, there are some universal things to pay attention on the website.
There is no definitive answer to the question of what attracts a user the most while using a website. However, our experience in researching and analysing observable pages shows that there are certain features that customers notice more often than others.
4 things that make up attractive pages for your customers
Simple website navigation to attract more traffic
Simple and intuitive page navigation is one of the basics that makes your pages more attractive! It is also one of the easiest mistakes to spot when analyzing user behavior. Any customers' lostness will be immediately visible in Conversion Waterfall traffic drops.
Clear methods of payment make for an attractive page
As cliché as it sounds, it is one of the most important things consumers look for on websites! Clearly described, marked and standardized information on payment methods can raise or pack down your conversion. Inconsistencies, as a rule, are associated with a decrease in customer confidence. In effect, they stop perceiving your page as an attractive website and start to feel suspicious about your business.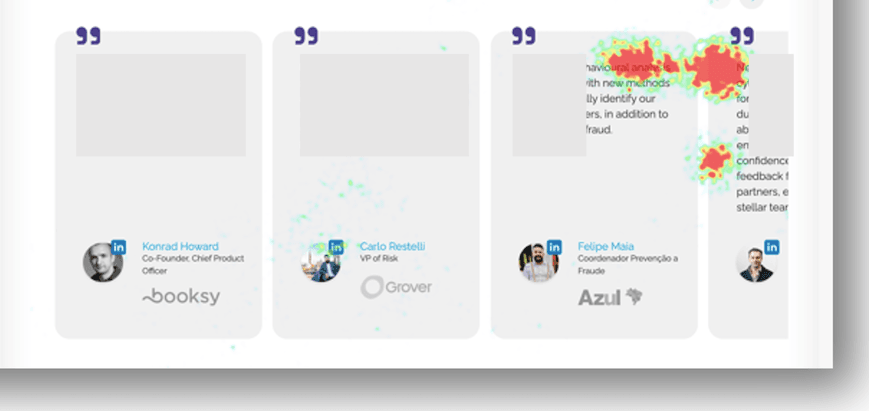 Problem identified with CUX: Users got lost while choosing subscription type, they would go back and try to change their initial choice. As a result, they've dropped out of the purchase path and never came back to the checkout / screen: cux.io
Users look for social proof on websites
As much as 70% of users will trust a recommendation from someone they don't even know. The average consumer reads even up to 10 online reviews before considering a purchase (Social Proof Statistics / Optinmonsters.com). The elements that make the brand credible are therefore one of the most important features that users look for on the website.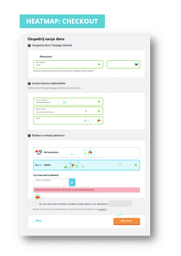 Heatmaps can show you how users interact with your social proof display and help you optimize it to their needs / screen: cux.io
User-friendly design is the key to retaining traffic
Photos, graphics, videos – this is a very broad subject when we talk about how to attract people's attention on a website. Apparel e-commerce will have different design guidelines than companies selling services in the B2B model. What is essential, however, is your clients' experiences when they encounter graphics on the website. You can track their emotions easily with Experience Metrics, in particular—zooming and page refreshing.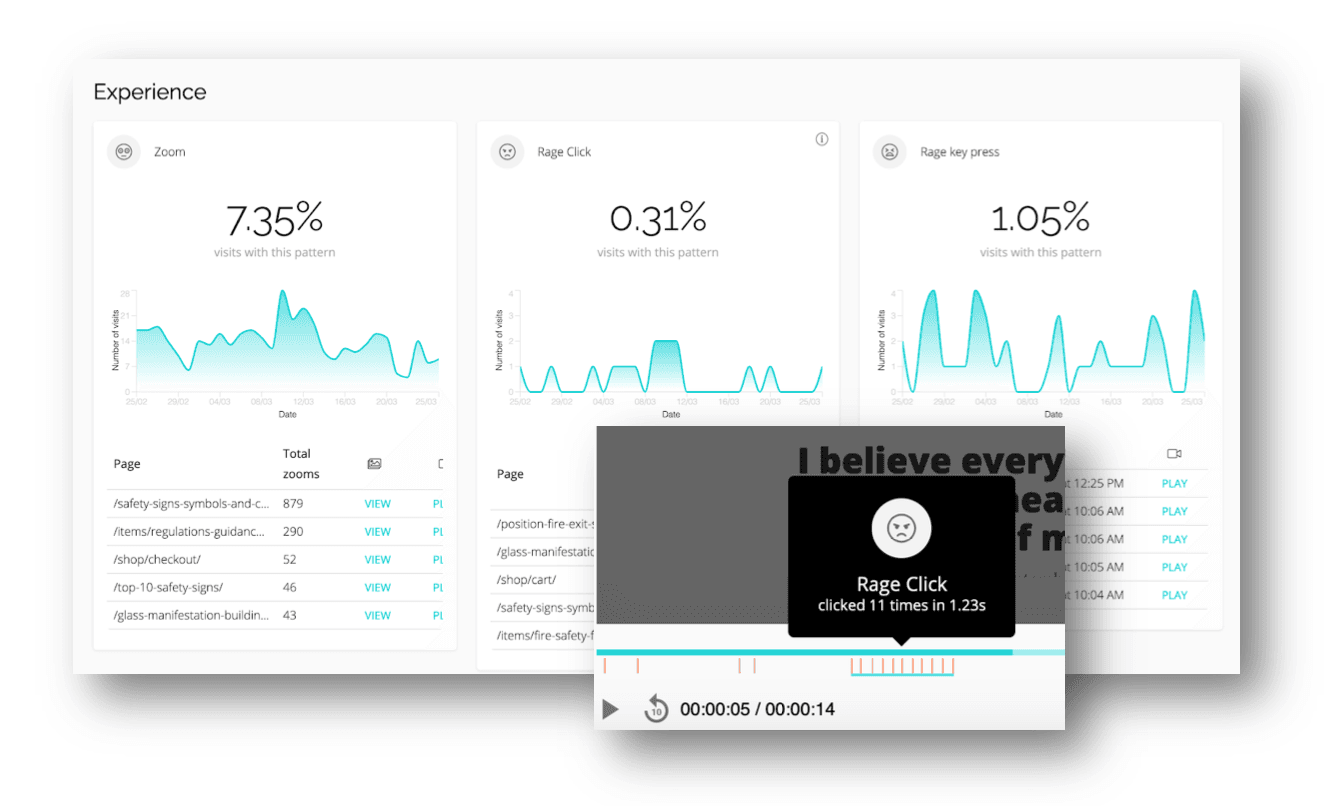 Users zoom their view to get a closer look at page elements that appear too small or unreadable on mobile devices. Users refresh pages if some page elements haven't loaded correctly, they hope to see the misplaced or misaligned parts of the page or the page loads too slowly / Experience Metrics, cux.io
Read also: