There is no doubt that each tool provides different features, pricing, or subscription plan. Those aspects might not fulfil everybody's needs and expectations. That's why it is good to look for alternatives. Because you can find THE ONE.
If you are thinking about choosing Smartlook, hold your horses! We might have an interesting alternative for you! In this article, we will discuss the main features of cux.io, a Smartlook alternative.
What is a perfect Smartlook alternative?
CUX is an easy-to-use analytics tool that quickly increases conversions and identifies user frustration and pain points. No more wasting time going through thousands of metrics and numbers in search of the behavioral patterns. With CUX your meaningful data has been served!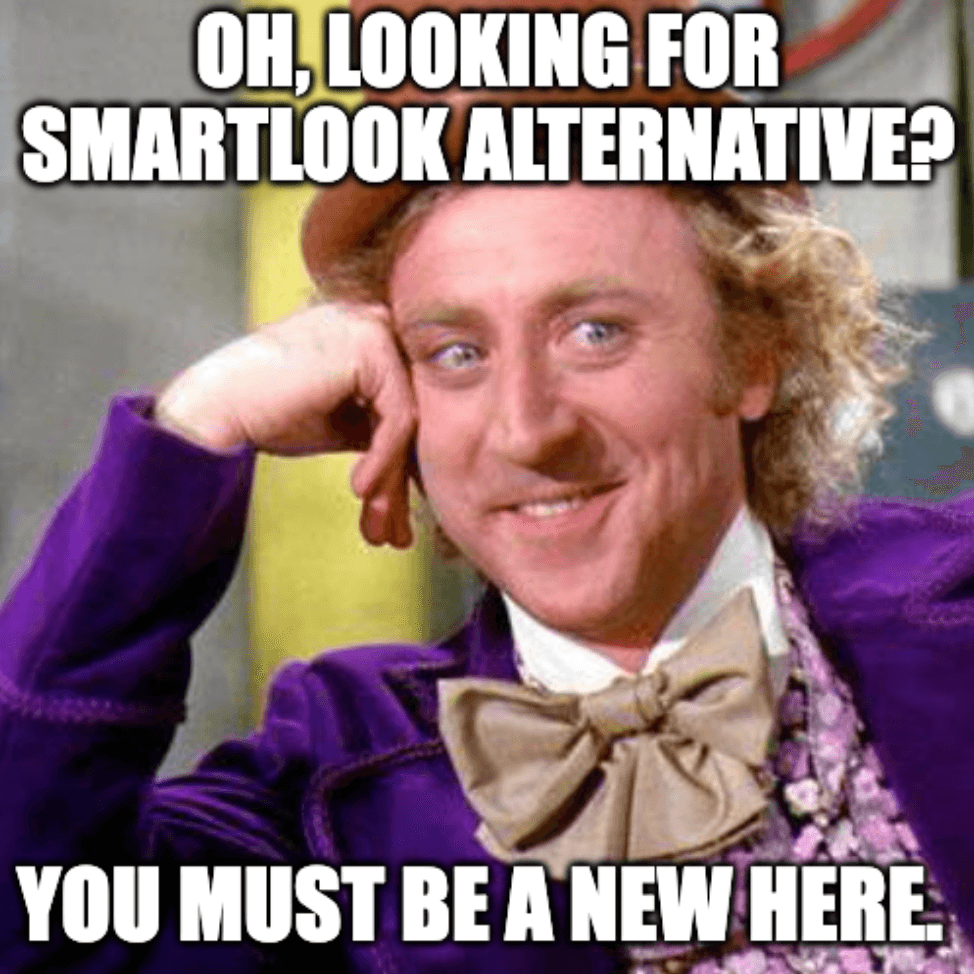 By identifying behavioral patterns, cux.io not only eliminates sales inhibits in eCommerce, but also turns frustrated customers into happy ones. Customer happiness is crucial in these times. It is what makes your business stand out!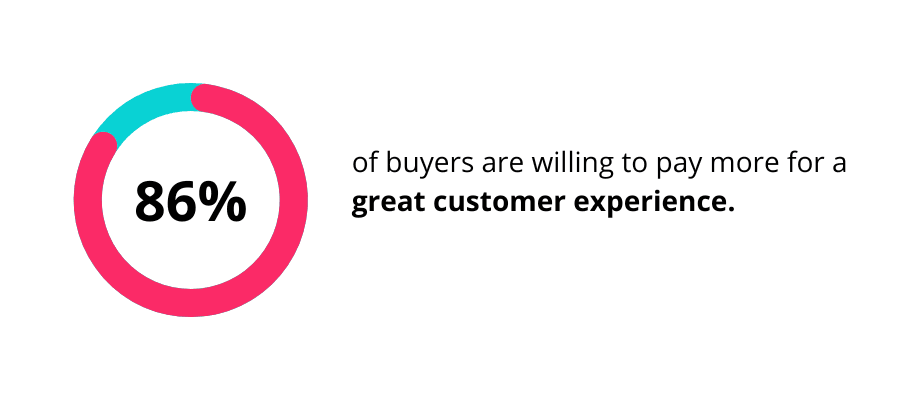 Nowadays, user happiness equals loyalty, and can be measured by satisfaction with your product, UX, team, and even the website itself.
User Behavioral Analytics, a real game changer for your business
User Behavioral Analytics tracks, collects, and analyzes user interactions. It is one of the CUX's features that allows to eliminate conversion inhibition.
By analyzing insights (both quantitative and qualitative), you can easily come up with conclusions about what kills your conversions rates and blocks sales. And then implement significant quick wins to optimize conversion rate (CVR), and increase revenue.
What is important, CUX is ready for upcoming changes in analytical world. Which result to the fact that Google planned phasing out of third-party cookies in its Chrome browser. What it has in common with your business? Loss of this data will have tremendous impact on marketing activities, which may lead to low conversion rates and irrelevant targeting.
BUT do not worry! Your analytics with CUX will remain the same after 2023. CUX analytics is based on 1st party data, so it won't turn your analytics world upside down. CUX is ready for a cookieless future!
How does CUX allow you to find places that may inhibit your conversion?
1. Mapping customer journey
Automatically, you look for missed opportunities for conversion at the last steps of the funnel. But what if I tell you that sometimes they might occur much earlier? Track records of users' visits and create event-based Conversion Waterfalls. It will precisely detect places of conversion drops.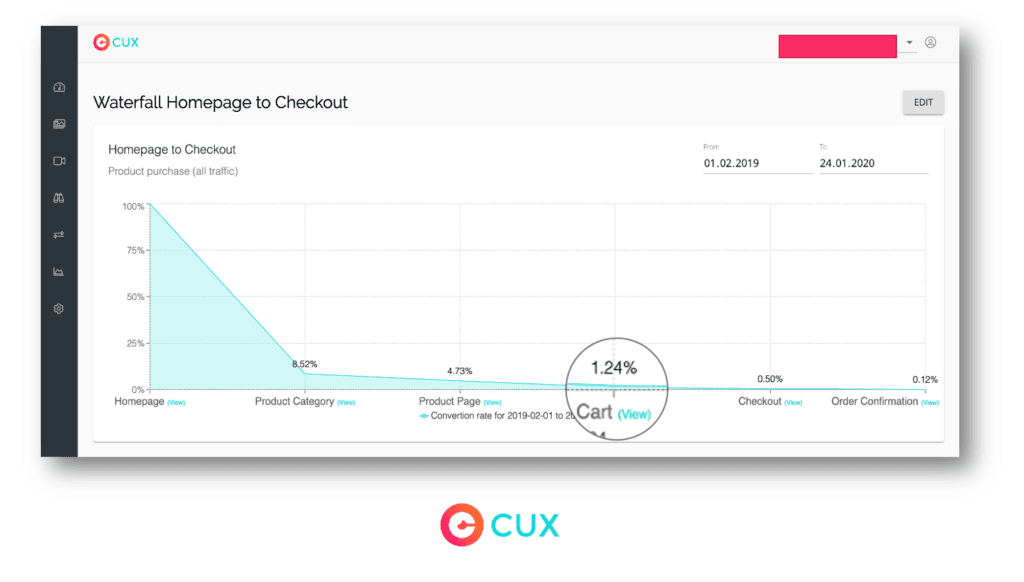 Thanks to Conversion Waterfalls, you can find users' pain points & quick wins in even 2 minutes!
2. Tracking user frustration
In CUX there are a few indicators that will immediately inform you whenever users are feeling frustrated or lost on your website. From the perspective of implementing a new website or building a company strategy, for example, broken links might seem like insignificant little mistakes. But from the user's perspective, they can be a source of frustration.
5 behavioural patterns indicating users' frustration:
zooming,
rage key presses,
rage clicks,
refreshing,
chaotic mouse movements.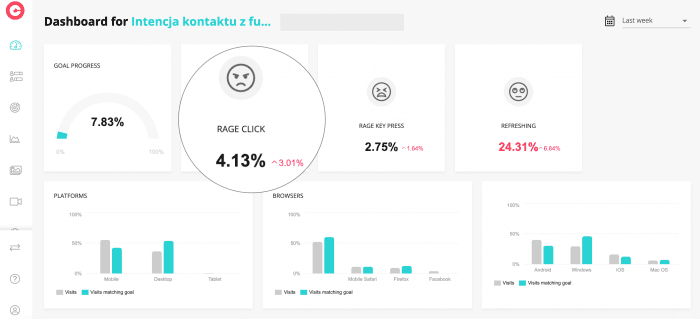 Find out what CUX's users say about the tool
The number of CUX's users is still growing. That's no surprise considering they're saving even €13,000 monthly on human resources and time! Find out what CUX's users value the most while using our tool:
All reviews have been provided by G2
Try the Smartlook alternative before saying sacramental "I DO"
It's obvious that not every tool will meet your expectations. That's why you can try CUX for free, before committing to a serious relationship. CUX's free trial version gives you an overlook on all features. The only limitation is the number of visits (1 000) that your free trial account can handle. But even with a small package of data, you will be able to try CUX's essential features!
All you need to do is to sign up, implement the code and enable integrations. And even implementing the code is easy-peasy! You don't need any special abilities or the support of the whole IT department, you can do it all by yourself in less than 10 minutes.
BUT if you require a companion or a guided tour, we will be more than happy to provide one! Our guide team will show you every nook and corner of the CUX world, just let us know by booking a demo!