If you have reached this point, you are familiar with what Glassbox does and its possibilities. But this tool didn't fulfil your expectations, and you are searching for a worthy Glassbox alternative.
Looking for a Glassbox alternative?
CUX is the very first UX & Analytics Automation tool that works only with data relevant to your business. By combining data collection from your website with CUX's features, you can immediately find and eliminate sales inhibits in your eCommerce store or website. Statistically, **it takes only 2 minutes to find the user's pain points & quick wins. **
Find out what annoys users with Experience Metrics
Happy users mean more customer visits in eCommerce, even up to 3 times more! Although positive UX can do a lot of good for your online business, the same applies to its opposite. A bad UX can cause more damage than you think and sometimes these damages can be irreparable. According to statistics, 32% of users would leave behind their favored brand after one bad experience.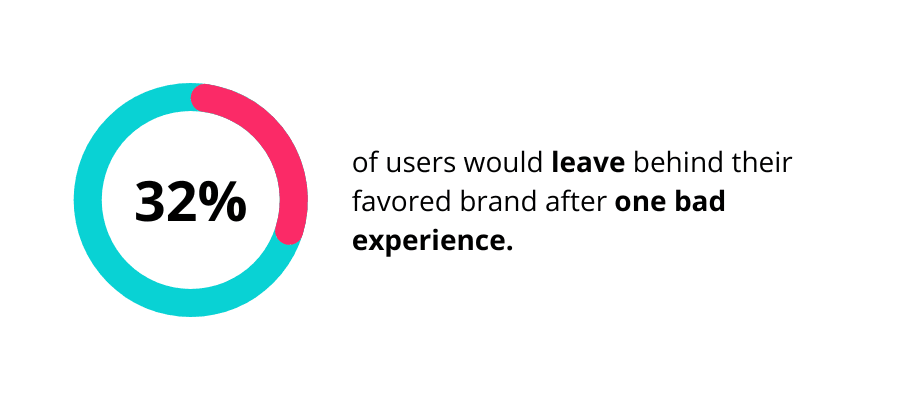 It's not worth risking losing users, not to mention your eCommerce evangelist. Don't play with fire, instead use the Glassbox alternative, CUX. With Experience Metrics, you will be able to recognize, detect and define the behavioral patterns of your users. Not to mention that with the Glassbox alternative, you can discover elements on the website that (pardon my language) piss off users. And make them angry as hell.
With indicators like zoom, rage click, rage key press, chaotic movement, and refreshing, you will always know if something bad is happening on your site and customers have difficulties with it. Remember, **the success, and failure of your business depends mainly on your user's happiness and the level of their frustration or lack thereof. **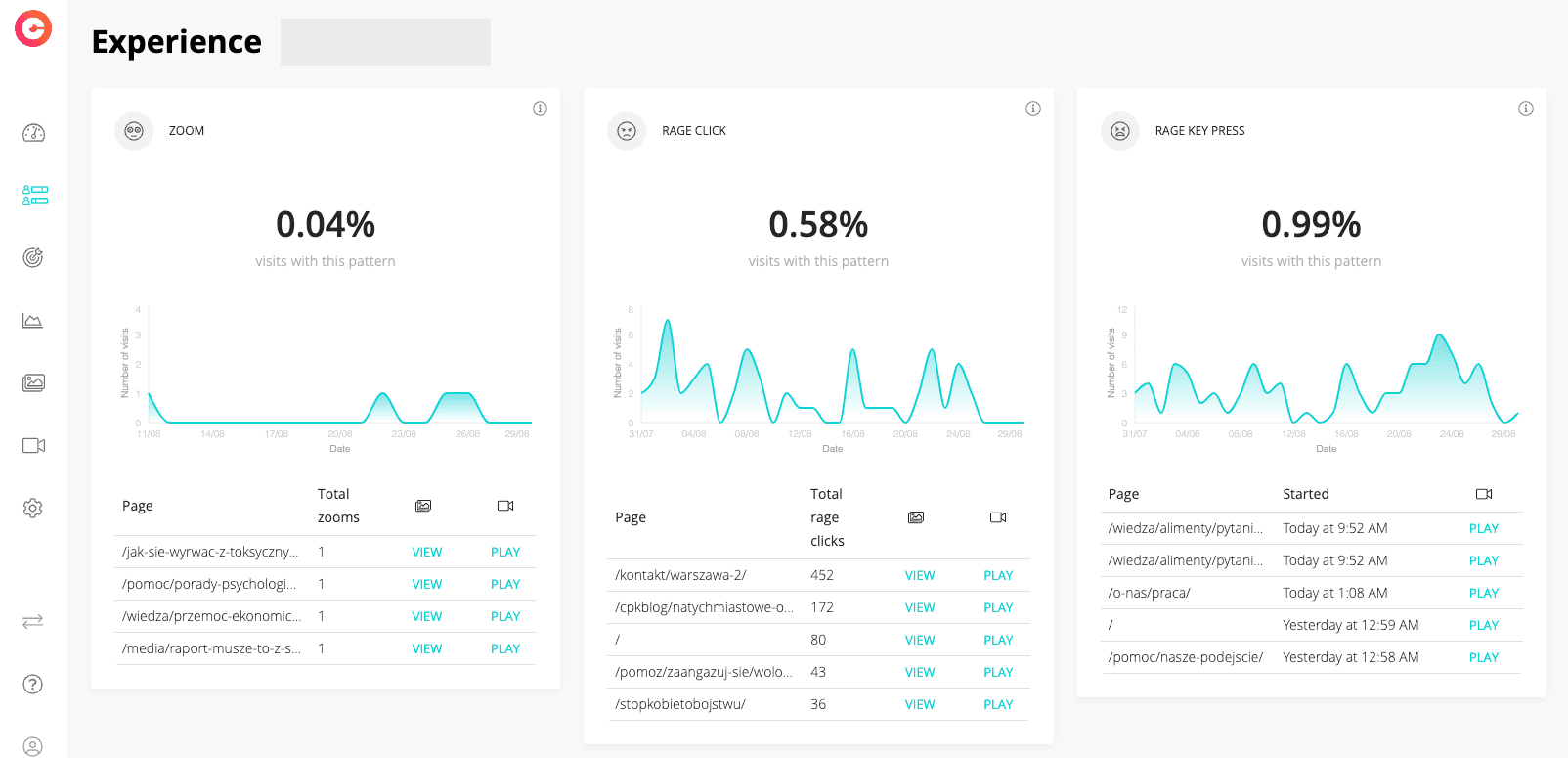 Experience Metrics are a great way to find causes of user frustration
Point out places for conversion drops with Conversion Waterfalls
What if I told you that the most satisfactory improvements are not necessary on the last steps of the sales funnel? Yeah, that's true! That's why you should see a full picture of your customer journey and always take a few steps back because real treasure (in this case places for conversion optimization) might not be where you've assumed.
Conversion Waterfalls are another CUX's feature that makes the tool a great Glassbox alternative. With their help, you will spot missed opportunities for increasing conversion on the customer journey. A graphical representation of the user journey points out how users follow the path to conversion.
With CUX you can build your very own funnels or use predefined custom events. What's more, at every step you can see the user's behaviors and find reasons for the conversion drops by watching Visit recordings.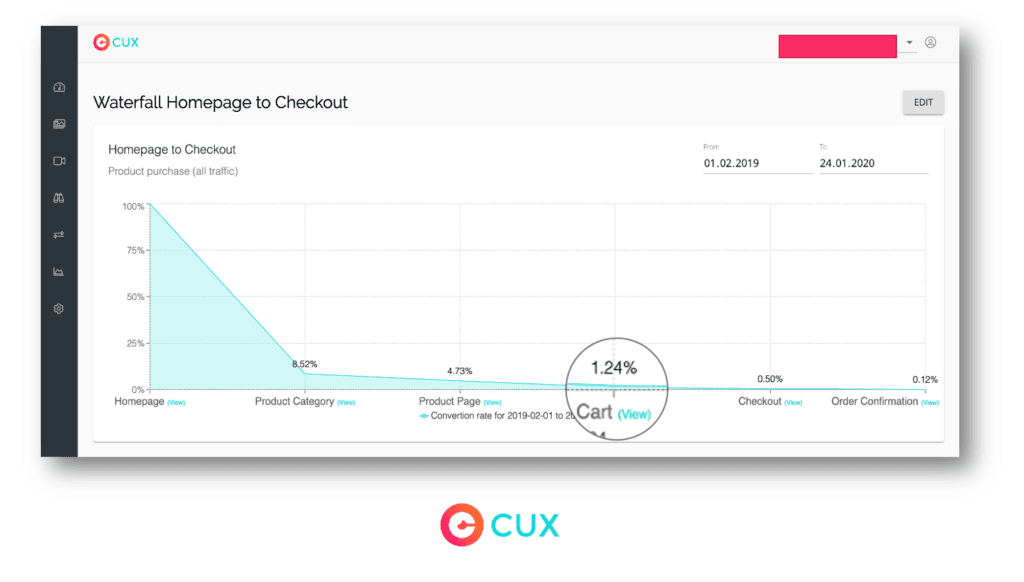 No more wasting time on irrelevant analytics
CUX only focuses on data that is relevant to your business. You receive alerts whenever something happens that matters to your business goal. It's a real game-changer! It's like your analytics is handed to you on a silver platter or in this case CUX platter.
No need to spend tremendous amounts of time looking for recordings with drops or growths. With CUX as a Glassbox alternative, you can say "¡Adiós muchachos!" to watching too many user recordings. And learning how to set up your business analytics, or analyze irrelevant metrics.
All you need to do is to implement the quick wins and see how your conversion increase.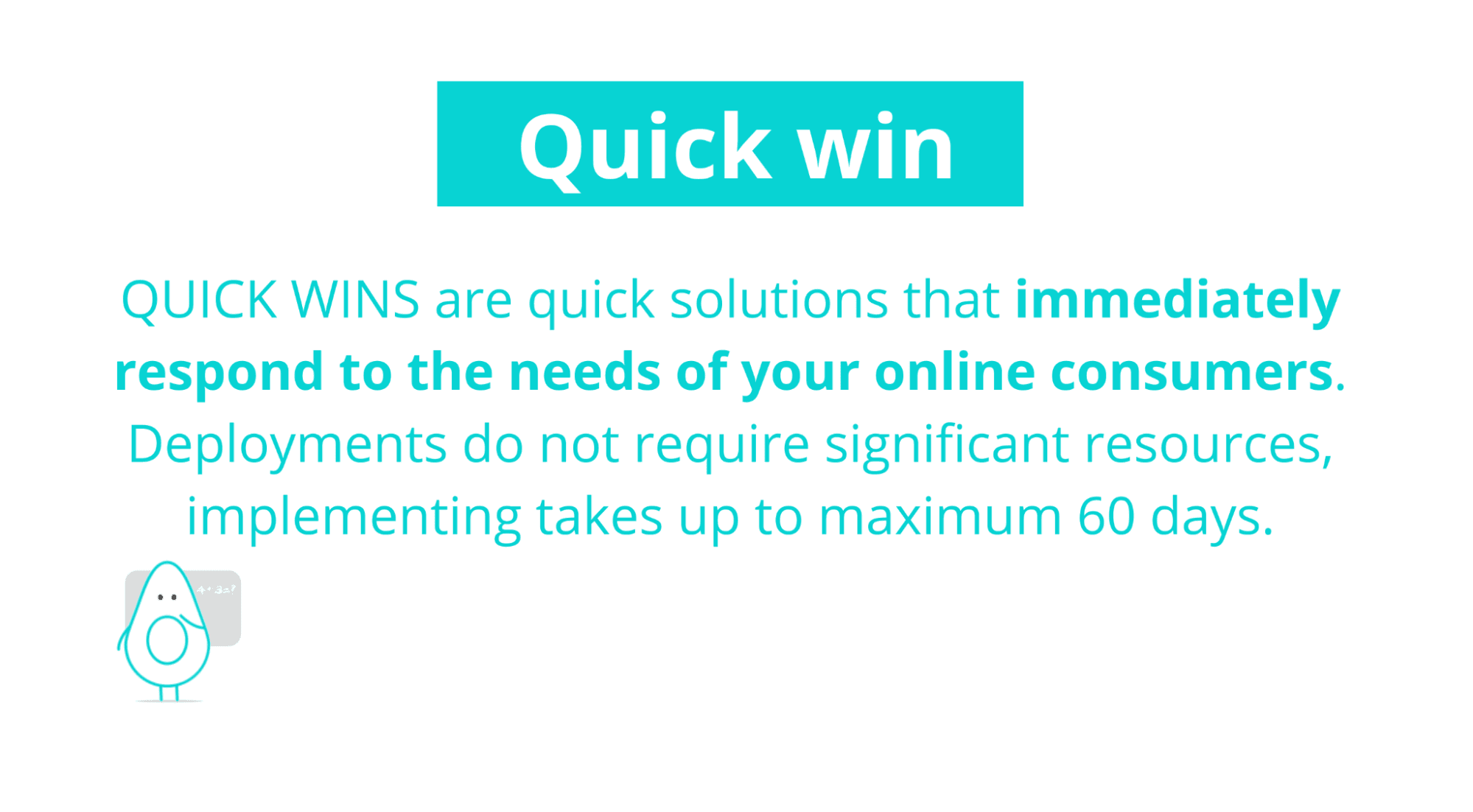 Users have grown to like CUX!
The most valuable currency these days is TIME. Above 600 companies have handed over their analytics to CUX. With Goal-oriented Analysis, they will increase revenue in the most efficient way as it is possible.
Find out what else CUX's users value the most while using our tool: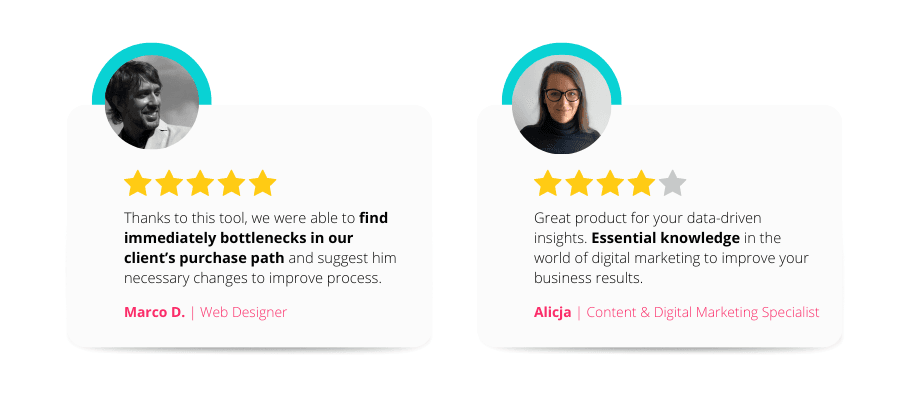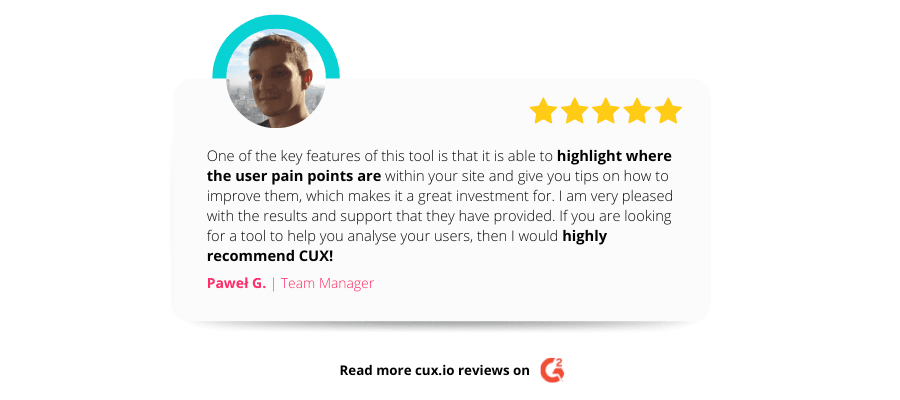 All reviews have been provided by G2
Free trial version
After getting to know CUX better, don't you think this Glassbox alternative might be a perfect match for you? If you still have doubts and are not 100% sure to make such a commitment, don't worry. CUX offers a free trial version that has no functional limitations. You receive access to all functionalities, and features that are available on a paid one.
In your free trial version, you gain access to 1 000 visits. After reaching the 1k, you'll be able to select a subscription model that suits your needs (or book a free demo to let us help you choose).