2022 trends: data-driven marketing
What trends in data-driven marketing are ahead of us in 2022? We asked experts about their predictions for 2022 in terms of marketing activities. What can you do to make your marketing more data-driven? Why should marketing campaigns in 2022 be based on data analytics? What tools should you use to be successful? Read the data-driven 2022 trends from marketing experts!
First-party data-driven marketing is the new black
Kamila Kotowska, Head of Marketing at CUX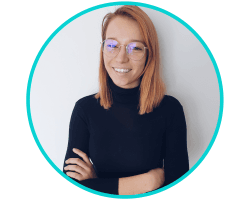 If I've said it once, I've said it a hundred times – first-party data-driven marketing is the new black. We're fast approaching this cookieless utopia. That's something all marketers should take into consideration when planning their 2022 activities. But it's not just about moving to a first-party data strategy.
In fact, companies who want to thrive in 2022 will be forced to design a human-first data experience. Meaning that no (efficient) marketing campaign can go on without insightful research and analysis. In effect, we'll need an agile combination of creative and analytical talents to solve customer problems and address their needs.
The next big thing? Optimization of the content tailored for different types of devices. Users, throughout the pandemic and various lockdowns, got bored with "typical" communication channels (like social media) and multi-screening. As a result of that, they've been taking things to a new level. Consequently, they've been accessing sites, products, and services more often through mediums like smart TVs, consoles, and wearables. So, if your content is not multi-device-friendly, you may find yourself up the (marketing) creek without a paddle.
Use data-driven and AI tools to create content
Emilia Korczyńska, Head of Marketing at Userpilot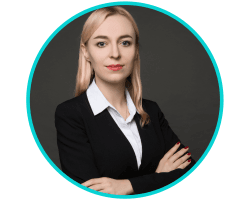 I believe that in 2022, the use of data-driven, AI-powered content tools will set successful content teams apart from the laggards. In essence, playing your hunches is not what gets you ahead in the content game these days.
With popular and highly-converting keywords becoming more and more competitive, content teams will need to use real-time data from top-ranking content in SERPS to determine what their content should include. From headings, through true keyword density, to the number of keywords and images. Tools like Clearscope or SurferSEO allow you to create the perfect content outline based on top-ranking pages in seconds, not hours.
Second, they're more accurate than human editors. Moreover, I've heard of several content teams that were successful with ranking content produced by AI based on these briefs. OpenAI has just announced open-access accounts. We may see a surge in the use of AI-written content. It may be possibly touched up by human writers/editors, which will allow companies relying on organic search to 10x their content output.
Understanding consumers behaviors, needs, and wants
Marcelina Lipska, CEO at F1Brand & Digital Marketing Consultant & Strategist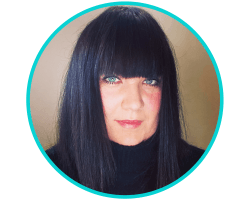 2022 will belong to qualitative data analysis and human experience! Thus, understanding your consumers' needs, wants and behaviours should be a priority. According to Salesforce, 76% of consumers expect companies to recognize their needs and expectations. Therefore, you should start analysing qualitative data, experiences and identifying behavioural patterns to build market advantage. There is nothing worse than a frustrated user on your website! The secret to more sales is as simple as understanding consumers' behaviour.
You have to place human, empathy, and impact at the heart of your marketing strategies. The latest Deloitte report 2021 Global Marketing Trends shows that consumers moved toward companies that elevated human-centric experiences. Businesses should again reflect on their values to meet the needs of not only their customers but also workforces or business partners.
It's all about being more human. Create valuable connections and make customers miss you!
Data-driven marketing is now more important than ever
Kinga Edwards, CEO of Brainy Bees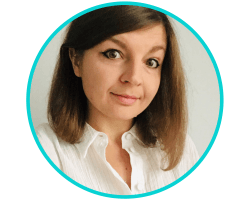 2022 trends in data-driven marketing:
1. A rise in artificial intelligence (AI) and machine learning for data analysis.
This is predicted simply because these technologies can help marketers make better decisions faster. But also – help them to save time.
2. An increase in the use of predictive analytics to determine customer behavior.
This will help marketers to be more proactive in their marketing efforts. Moreover, they'd be able to stop waiting for customers to come to them. What's more, it will also help to improve customer retention rates.
3. Greater emphasis on personalization, including dynamic content delivery and one-to-one marketing.
This will be done with the aim of providing customers with a more customized experience relevant to their interests.
4. More widespread use of digital marketing tools, including chatbots and voice assistants.
This will improve the customer experience by providing faster and more convenient access to the information they need.
5. The continued growth of Big Data, including advances in data management and analytics platforms.
This will help marketers to get even more value from the data they collect. Moreover, this enables them to make better decisions based on real-time insights.
These trends point towards a future where data-driven marketing is more important than ever. Marketers who are able to harness the power of data will be in a strong position to succeed in the coming years. _
Do you have an unused marketing budget? What if you were to bet on analytics? Take advantage of 25% discount on training and audits with Paulina Walkowiak and be data-driven in 2022. The discount is valid until the end of December, realization in January 2022.
Are you a CUX subscriber? We have something special for you. Contact marta@cux.io for more details.
_
Ready to start your journey with smarter analytics and UX automation? Drop us a line at team@cux.io!
Want to harvest the freshest analytical crops? Sign up for the cux.io nourishing newsletter! Be careful! We may grow on you! 🥑 😉
Read also: