CUX won 2 awards at MIT Enterprise Forum CEE DemoDay 2022
During MIT EF CEE DemoDay Spring 2022 Edition, cux.io won two awards – UK Bootcamp Award and Amazon Web Services (AWS) 1st place award. 20 different startups ranging from data-based AI and machine learning to smart imaging applications took part in the competition.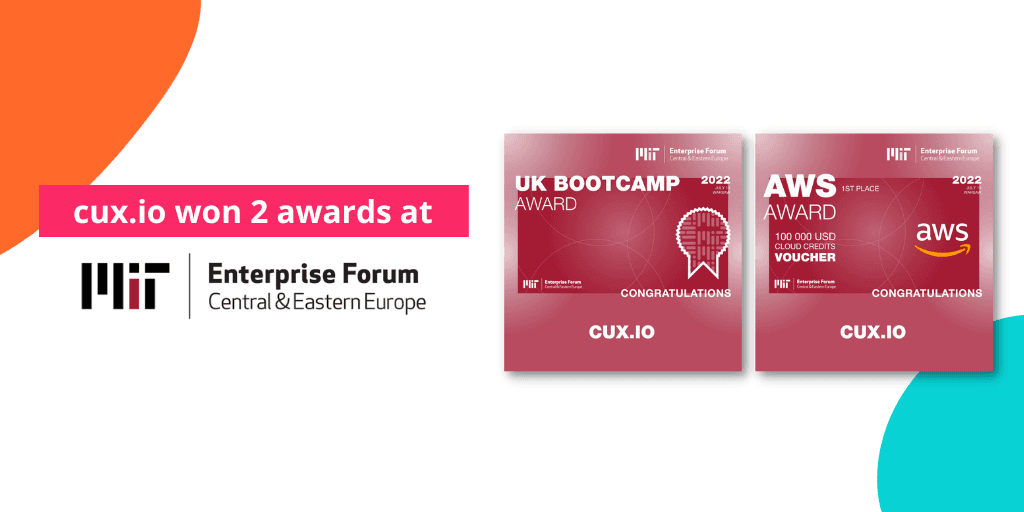 Paulina Walkowiak, CEO & CUX's co-founder, is forthcoming about the company's growth plan – entering foreign markets and scaling. The ladder to international expansion is, among others, the win of the MIT EF CEE Spring 2022 acceleration program.
Winning the DemoDay MIT EF CEE is a milestone on the way to foreign markets acquisition. The fact that 306 European startups, evaluated by 130 international jurors, applied to the program definitely gives business wings to further growth.
-Paulina Walkowiak CEO & co-founder of CUX
Spring 2022 MIT Enterprise Forum acceleration program
The MIT Enterprise Forum (MIT EF) received 306 applications for the Spring 2022 acceleration and mentoring program, but only 20 startups have been selected to participate in it. CUX.io was one of the selected companies from 11 countries and two continents.
For the whole month, those 20 startups participated in dedicated workshop sessions with international mentors to empower their technology and business. The MIT EF is a global organization of dedicated professionals with local chapters, affiliated with the Massachusetts Institute of Technology (MIT) through MIT Technology Review.
DemoDay Spring 2022
The final stage of the MIT Enterprise Forum CEE acceleration program is DemoDay. During this event, 10 startups have a chance to present their solution to an audience, VC investors, experts, and judges.
Each startup had 3 minutes for pitching and 2 minutes for a Q&A session.
There were 6 categories of awards:
Audience Awards - Associated Apps
Alumni Award - Associated Apps
Best Team Player Award - Phygit
AWS Award - 2nd & 3rd Place - Feeder and OmniOpti
AWS Award - 1st Place - cux.io
UK Bootcamp Award - cux.io
CUX was awarded by the international jury with two awards – participation in the upcoming UK Bootcamp organized by MIT and a partner award for 100 000 USD Cloud Credits Voucher from Amazon Web Services.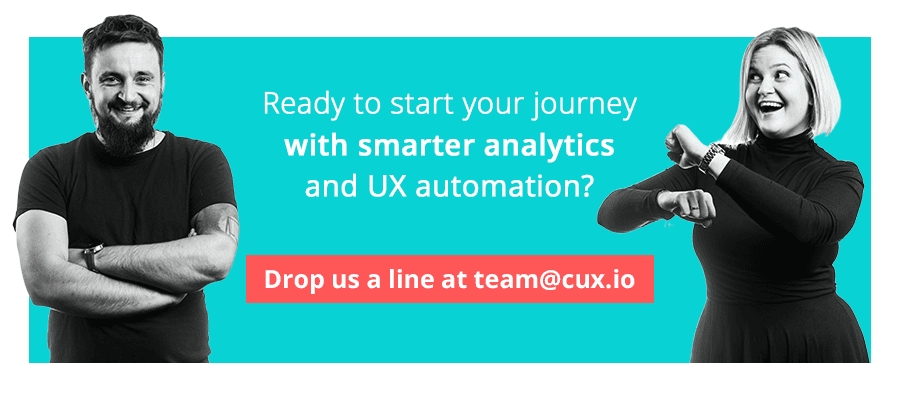 Read also: